"Simply put, in areas of low vaccination coverage cases and hospitalisations are up."
Loading
The White House this week announced that it was sending a COVID-19 surge team to Missouri, a state that is recording one of the worst outbreaks in the country. It also, uncoincidentally, has one of the nation's lowest vaccination rates.
"This is a mass casualty event, happening in slow-motion," Springfield, Missouri, fire chief Dave Pennington, said on Twitter. "[Emergency medical services] resources are depleted, and the hospital systems are overwhelmed. Our community is in crisis."
At the White House briefing, Walensky identified another disturbing trend by saying that "the Delta variant is spreading rapidly throughout the country".
The Delta variant this week became the most prevalent COVID-19 strain in the US, a milestone reached far sooner than public health experts had expected.
The Delta variant accounted for 50 per cent of sequenced samples in the US this week, up from 26 per cent the previous week.
The fact the highly-contagious variant is gaining steam means it is likely to rip through communities in southern states where vaccination rates are low.
The public health messaging on the effectiveness of the vaccines has also begun to wobble. Until now the expert advice was clear: if you have been fully-vaccinated against COVID-19 with any of the three available vaccines (Pfizer, Moderna or Johnson&Johnson) you can essentially live your life as normal.
The emergence of the Delta variant has begun to muddy the picture. While there is plenty of research from around the world on the effectiveness of the two-shot MRNA vaccines (Pfizer and Moderna) it's a different story for the one-shot J&J vaccine.
Johnson & Johnson has released preliminary data showing it offers good protection against Delta. But some experts see a case for people who received the J&J to top it up with a shot of Pfizer or Moderna for extra protection. Some Americans have taken it upon themselves to do so, even though the CDC has not released such advice.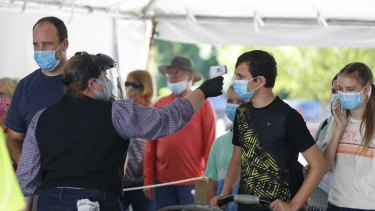 Then in a press release on Friday (AEST) Pfizer announced that it was seeing waning immunity from its vaccine and that it would soon apply for authorisation for a third booster shot.
This prompted the CDC and Food and Drug Administration to put out a rare statement saying: "Americans who have been fully vaccinated do not need a booster shot at this time."
Many public health experts were alarmed by Pfizer's announcement given its potential to undermine confidence in the unvaccinated population.
"If the goal is to bolster confidence in vaccines, I would say Pfizer's ill-conceived and poorly written press release today didn't help matters," Jonathan Reiner, a professor of medicine at George Washington University, said on Twitter.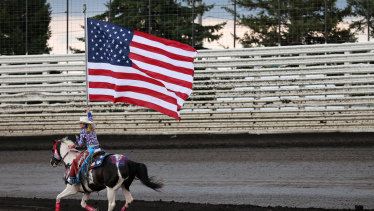 To be sure, life in America remains infinitely better than the dark days of winter when over 3000 people a day were dying of the virus. But vaccinated Americans have reason to be alert, and the unvaccinated a reason to be alarmed.