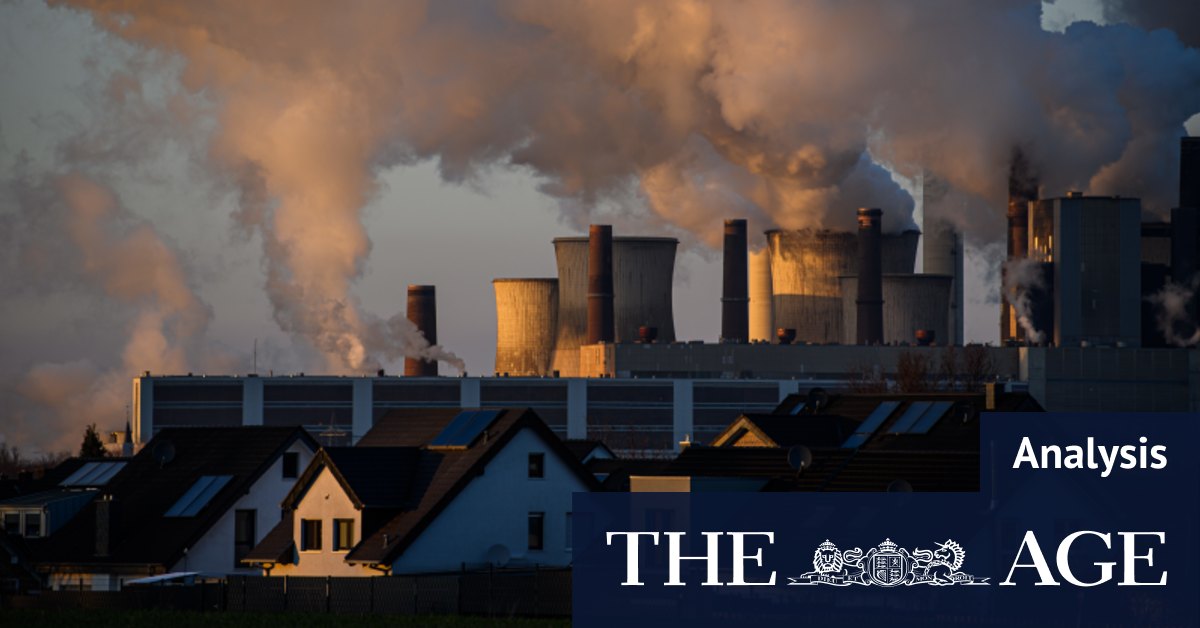 As the world's largest trading bloc, the EU exerts its own gravity on global trade rules and it is already winning in-principle support from other nations.
The fine-print in the vision will be negotiated for two years as the bloc's industrial powerhouses and 27 member nations work out how exactly to achieve the 55 per cent reduction, so the final policy may scrap some of the more exacting goals.
Loading
Despite Brexit, Britain is expected to introduce measures to allow it to integrate with the EU on trade. On a new website dedicated to explaining the tariff, the EU notes that Japan and Canada have already declared their interest in similar schemes.
A White House official said it was "reviewing" the European Commission's proposals and broadly welcomed the idea of a carbon border tax and after the announcement Congressional Democrats took a preliminary step toward a similar tax, The New York Times has reported.
One of the key architects of the proposed European plan, former WTO director-general Pascal Lamy, told The Sydney Morning Herald and The Age in a recent interview that a border tariff was a measure of precaution rather than protection.
Unless European politicians succumb to political pressure to maintain free carbon credits to its own high-emission industries as negotiations over the final shape of the policy continue, he says, the model would remain in keeping with WTO rules.
Nicki Hutley, an economics consultant and councillor on the Climate Council, believes the EU has the weight and credibility to help shape new world trading norms. "It's clearly not aimed at keeping stuff out, it's aimed at making sure [its own industry] is not undercut."
Loading
Richie Merzian, a former Australian diplomat and climate negotiator who is now director of the climate and energy program at the Australia Institute, says there is a natural logic to other nations using the EU model as a template.
There is widespread acceptance that it is virtually impossible to reach net zero emissions targets – which 131 nations have either adopted or are considering – without some form of price on carbon, says Merzian.
Adopting the EU's model will reduce compliance costs for nations pursuing such a goal, he argues.
"The EU is trying to bring forward a new norm," says Merzian.
The Morning Edition newsletter is our guide to the day's most important and interesting stories, analysis and insights. Sign up here.