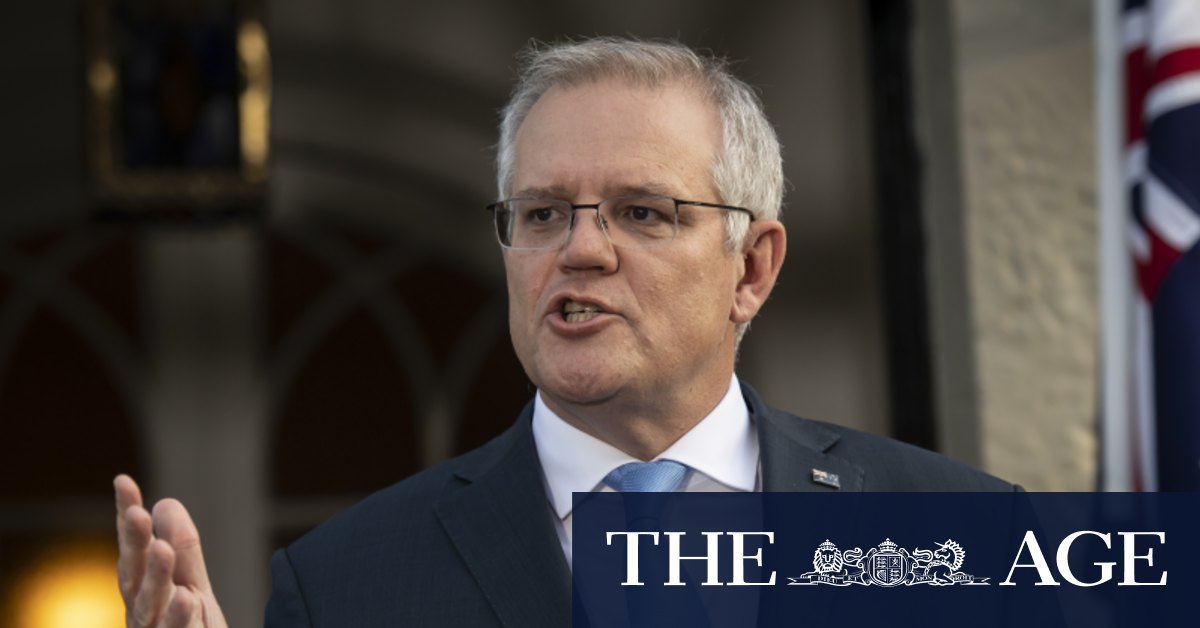 After 14 days of lockdown, business support will kick in, with weekly payments of between $1500 and $10,000 on offer, and $1000 for sole traders.
Mr Morrison will also propose to national cabinet on Friday that people can still get payments during shorter lockdowns, such as Victoria's five-day one, if state governments pick up half the tab. Once a lockdown goes longer than a week, the Commonwealth will cover the full cost of the income relief in federally declared hotspots.
Victorian Premier Daniel Andrews said he would suggest payments be paid on a pro-rata basis for shorter lockdowns because "need starts hour one of day one".
"We expect the Commonwealth government will step up and help those people who need the help," he said. "We are part of this nation, it's needs-based, it's not foreign aid, we're not a different country."
However, a federal government source, who spoke on condition of anonymity, said the Commonwealth's preferred option was to keep all payments at the same level even if they covered less than a week.
Economists have warned there will be job losses due to the Greater Sydney lockdown, which is threatening to derail the nation's best unemployment rate in a decade.
The jobless rate fell to 4.9 per cent in June, from 5.1 per cent in May, to be down 0.4 percentage points since March 2020 before the pandemic wreaked havoc on the nation's labour market, Australian Bureau of Statistics data shows. The result is the best since December 2010, with about 22,000 fewer people in the jobless queue and youth unemployment also falling.
Mr Morrison acknowledged Thursday's unemployment data did not reflect the latest Sydney outbreak but did include Melbourne's previous two-week lockdown.
Deputy Labor leader Richard Marles said thousands of workers were worried about keeping their jobs due to the spread of the virus.
Loading
"We're not securing jobs in Australia until we get the country properly vaccinated and until we stop living in the land of the lockdown," he said.
Business and household support measures from both state and federal governments have been welcomed by economists as necessary to ensure the economy bounces back post-lockdown.
AMP Capital chief economist Shane Oliver expects this will cushion next month's unemployment rate to an extent but there will still be a blow.
"While [positive data] points to solid jobs growth ahead, this is likely to be interrupted in July with a loss of jobs in NSW expected to push the unemployment rate back above 5 per cent," Dr Oliver said.
Loading
EY chief economist Jo Masters expected the Sydney lockdown would be a "significant bump in the economic recovery path" while CommSec chief economist Craig James stressed the latest figure was "backward-looking" and plenty had happened since the June jobs count.
Almost 63,000 applications for federal coronavirus disaster support in NSW have been denied or are being processed under the scheme as it stands as a result of rapidly shifting rules. It was initially set at rates of $500 and $325 a week, which were upgraded to $600 and $375 respectively on Tuesday.
Mr Morrison said the government hadn't anticipated the extent of the NSW lockdown when it put the original plan together but "you adapt, you change, you update, you streamline".
The Morning Edition newsletter is our guide to the day's most important and interesting stories, analysis and insights. Sign up here.