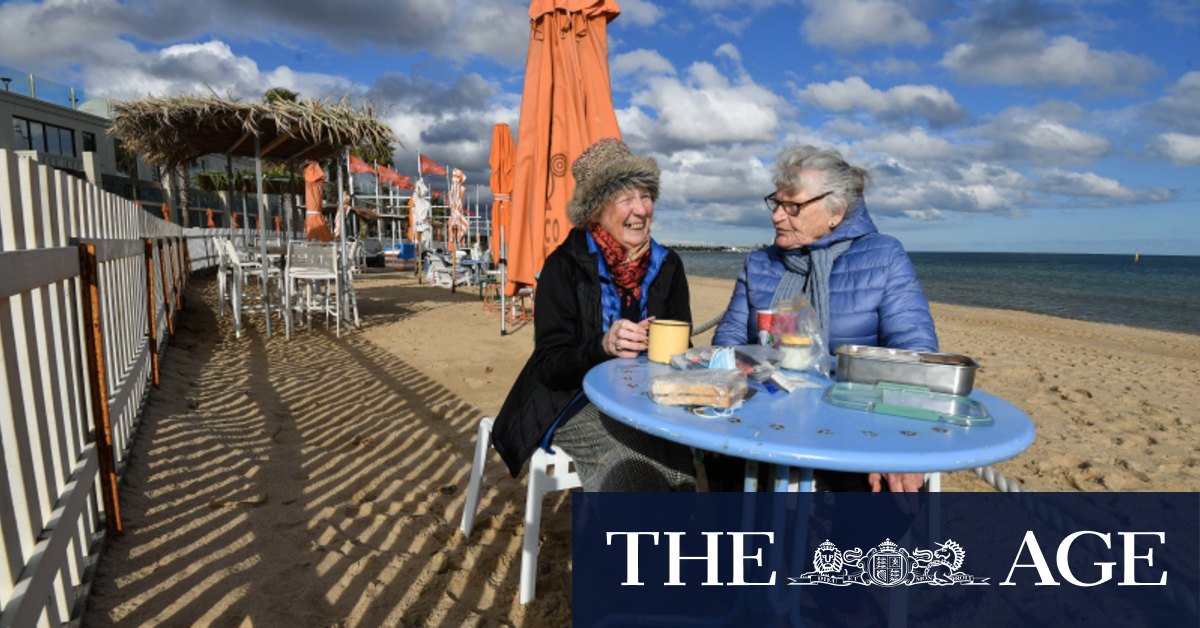 When asked whether they felt the pandemic was changing the social fabric of Melbourne, Ms Hamer replied: "I think it already has."
For Ms Gadenne, it has been hard in the past to snap right back to pre-coronavirus times, but she persevered.
"When it was the last lockdown, I realised when I could start visiting I did not want to. It was kind of a big barrier to overcome and in the groups I belong to, people weren't turning up because they'd been isolating for so long," she said.
"I remember we were in an op-shop then and this lady came in and burst into tears. She said it was a huge effort to leave home.
"I think it'll be years before the city will be vibrant again. That part is really sad."
Both are hoping there can be more consideration given to the older generations who aren't as tech-savvy as their grandchildren. Some places they've visited in recent months have not offered a paper sign-in service for those without QR code apps on smartphones.
Loading
The state entered its fifth coronavirus lockdown on Friday as the government attempts to stem the spread of the Delta strain brought into the state from NSW.
Visiting Melbourne from Canberra, Tom Hu, 26, and his girlfriend Fiona You, 27, are yet to experience tough Victorian restrictions but were preparing for the snap lockdown on Thursday afternoon.
The design worker said while Victoria's lockdowns had affected his work, he particularly felt for his friends and family in Melbourne, who spent much of last year living with restrictions.
"Most of my friends here are students and have never been to campus," he said. "Eat and sleep, that's what we'll be doing."
Stay across the most crucial developments related to the pandemic with the Coronavirus Update. Sign up for the weekly newsletter.