Ollie Henry, who has kicked three, gave away a 50m penalty for running over the mark. It takes Zac Williams from near the centre square to 25m out, and he nails the set shot.
Big finish coming up at the MCG now.
Q3 COLL 53 CAR 45
Through Matt Kennedy, who takes the advantage from a free kick at the centre bounce and bombs one through from inside the square!
Needed that, the Blues.
Q3 COLL 53 CAR 39
The Blues couldn't clear the ball from their defensive 50 and the ball comes in to Darcy Cameron, who stretches the arms high and no one can get near him.
He converts the set shot. Blues wasteful down the other end, Pies make them pay.
Q3 COLL 53 CAR 33 with eight minutes to play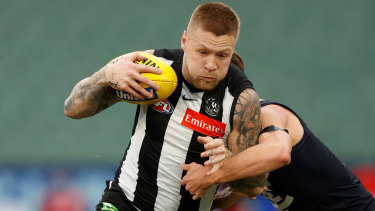 They take it quickly up the field and score. Nice mark from Pendlebury who kicks accurately into the centre where Cameron marked. He went inside 50 to Elliott who hit a running Sidebottom.
Goal.
Very little pressure on the ball by the Blues. Way too easy to move the ball. A common problem for Carlton.
Q3 COLL 47 CAR 31
Can the Blues late first half surge continue?
In good news, Zac Williams looks like he is back despite a knock to the back late in Q2.
Q3 COLL 40 CAR 30
Carlton's already faint finals hopes hang by an even thinner thread at half-time at an empty MCG.
The Blues looked laconic and disorganised for much of the first half, falling almost four goals behind Collingwood. Brody Mihocek has caused troubles for Jacob Weitering, Jordan De Goey has been busy and dangerous and first-year Pie Ollie Henry has bobbed up with three first half goals.
Carlton lifted their pressure late in the second term with goals to Jack Silvagni and Eddie Betts narrowing the margin to 10 points.
Josh Thomas has been subbed out with a head knock while Zac Williams needed attention after a heavy blow to his back.
Brett Rosebury is umpiring his 450th game today. Huge effort. Congrats!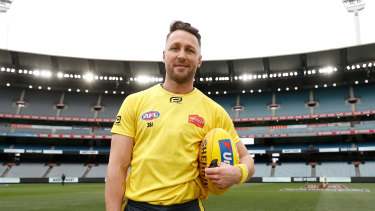 Carlton the better side to end the half, they lifted big time. Half-time analysis to come.
HT COLL 40 CAR 30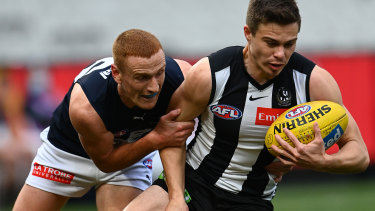 Eddie Betts is paid a suspect mark and then plays on, but late call means the umpire lets him have the set shot anyways, and he converts.
A bit of momentum now for Carlton!
Q2 COLL 40 CAR 29