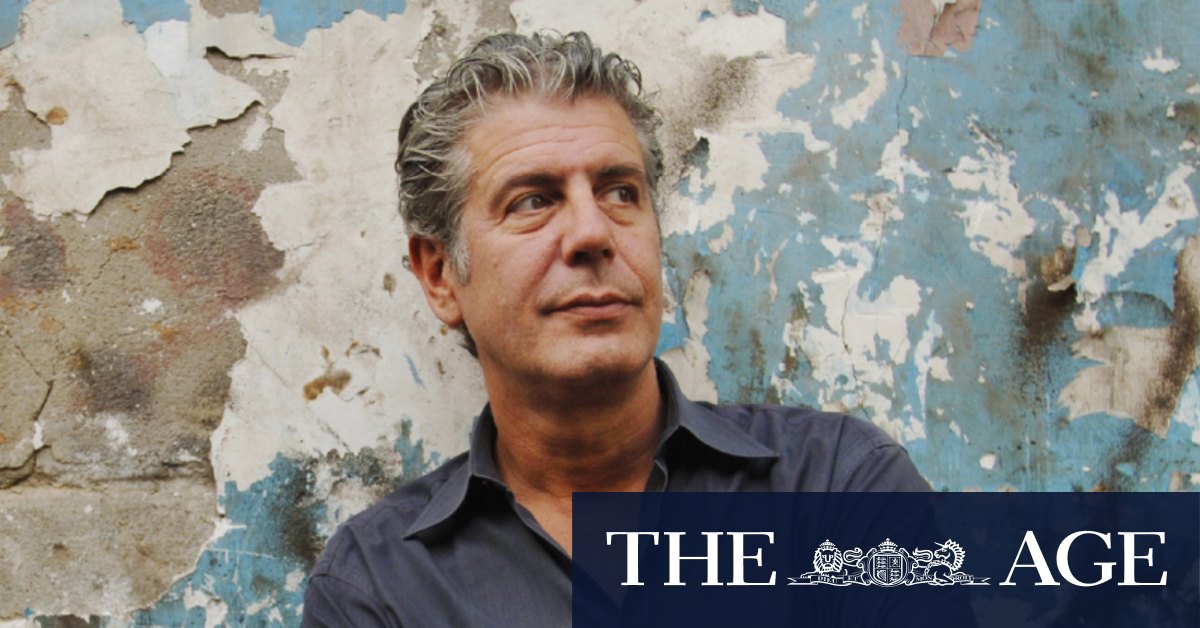 Neville is regarded as one of Hollywood's most decorated documentary filmmakers, with 20 Feet from Stardom winning the Academy Award for best documentary feature in 2014.
As Neville combed through every book, podcast and voice-over session Bourdain had participated in, he noticed a few lines that the globe-trotting chef had written but was never recorded saying. Since the filmmaker wanted Bourdain's voice to be the dominant one in the film, Neville told GQ that he "had this idea to create an AI model of his voice."
Loading
After he reached out to a software company, Neville and the film's editors, Eileen Meyer and Aaron Wickenden, fed more than 10 hours of recordings featuring Bourdain into an AI model that would deepfake his voice, the filmmaker said. Otherwise known as "synthetic media," the deepfake clips created by the support of AI are so effective that it's often impossible to tell whether the content is altered or fabricated. The much-debated technology has caused tech giants such as Facebook and Twitter to put out policies addressing video and audio that regularly trick people.
Neville recounted to the New Yorker that three written quotes of Bourdain's are now in his deepfake voice in the film. One of the lines, as reported by the New Yorker, was from an email Bourdain sent to a friend before his suicide: "You are successful, and I am successful, and I'm wondering: Are you happy?"
The filmmaker claimed that he got approval from Bourdain's estate and that he "wasn't putting words into his mouth".
"If you watch the film … you probably don't know what the other lines are that were spoken by the AI, and you're not going to know," he told the New Yorker. "We can have a documentary-ethics panel about it later."
Critics did not want to wait until later, taking to social media to lambaste Neville's decision as "manipulative" and "extremely weird."
Film writer Sean Burns, who reviewed the film for WBUR, said he was unaware the film used an AI model for several of Bourdain's lines by the time his review published early Thursday.
"I feel like this tells you all you need to know about the ethics of the people behind this project," he tweeted.
David Friend, an entertainment reporter at the Canadian Press, wondered why the film did not disclose that some of the words said by Bourdain were actually from an AI model.
Loading
"We need a serious check on ethics in documentary filmmaking," he said.
While technology has regularly been used in films to bring back actors such as Carrie Fisher and Paul Walker, who appeared posthumously, critics have noted that those instances did not involve someone who was the subject of a documentary. Part of the backlash to the deepfake technique in this case was because of how devastated fans were over Bourdain's death, Hollywood Reporter tech editor Carolyn Giardina told ABC News.
"This and similar uses, I think are going to continue to be a gray area for quite some time," she said.
Helen Rosner, the New Yorker staff writer who interviewed Neville, said that while she was against the deepfake voice, it did not take away from a documentary she enjoyed.
"If it had been a human voice double I think the reaction would be 'huh, ok,' but there's something truly unsettling about the idea of it coming from a computer – which is both a logical and illogical response!" she tweeted. "I think the nature of the film – structurally, topically, and tonally – tempers my knee-jerk recoil to the idea of AI line readings. I don't like it! But I don't think my dislike makes it grotesque, opportunistic, or morally wrong."
The Washington Post
Lifeline 13 11 14; Suicide Call Back Service 1300 659 467; Beyond Blue 1300 224 636; R U OK?.