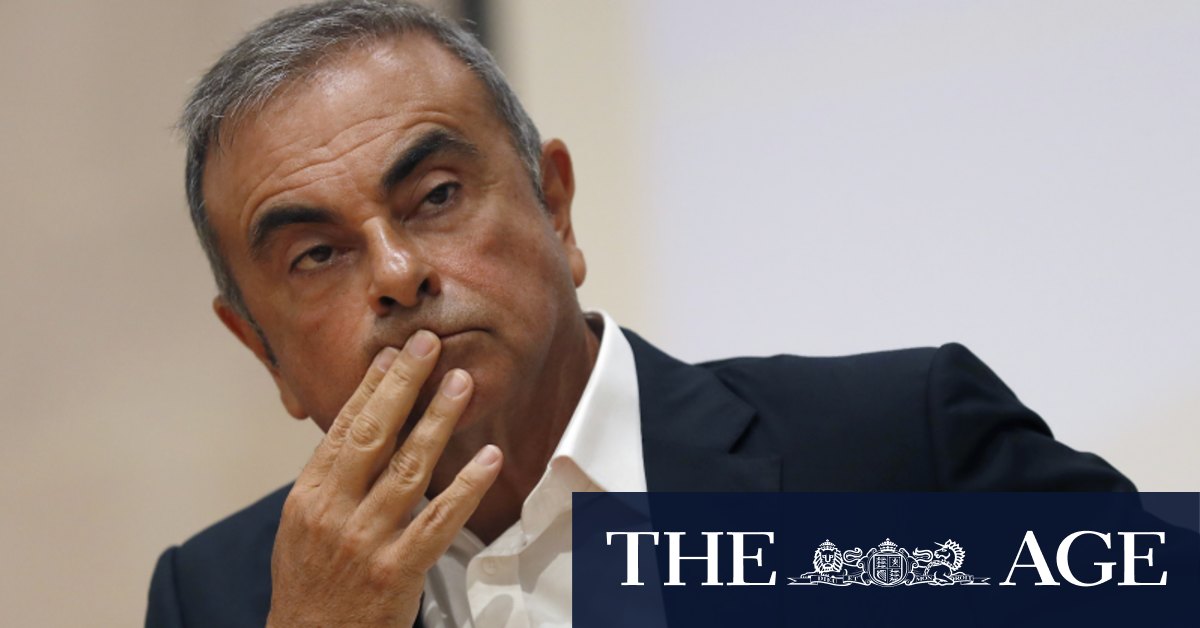 But the judge said the court found the motive was money. The Taylors could appeal within two weeks, he said.
Loading
The father and son, both wearing dark suits and flanked by guards, stood before the court in silence.
The Taylors' defence lawyer Keiji Isaji sought a speedy trial. Many Japanese trials last for months, if not years.
The maximum penalty in Japan for helping a criminal is three years in prison. Prosecutors had demanded a sentence of two years and 10 months for Michael Taylor and two years and six months for his son.
The defence had argued for suspended sentences for the two, who spent 10 months in custody in the US before their extradition.
In December 2019, Ghosn left his home in Tokyo and took a bullet train to Osaka. At a hotel there, he hid in a big box supposedly containing audio equipment, that had air holes punched in it so he could breathe, according to prosecutors.
Another man, George-Antoine Zayek, is accused in the escape, but has not been arrested.
Separately, Greg Kelly, a former top Nissan executive, is on trial in Tokyo on charges of falsifying securities reports on Ghosn's compensation. Kelly, arrested at the same time as Ghosn, also says he is innocent.
A verdict in Kelly's trial, which began in September last year, is not expected until next year. More than 99 per cent of Japanese criminal trials result in convictions. Upon conviction, the charges Kelly faces carry the maximum penalty of up to 15 years in prison.