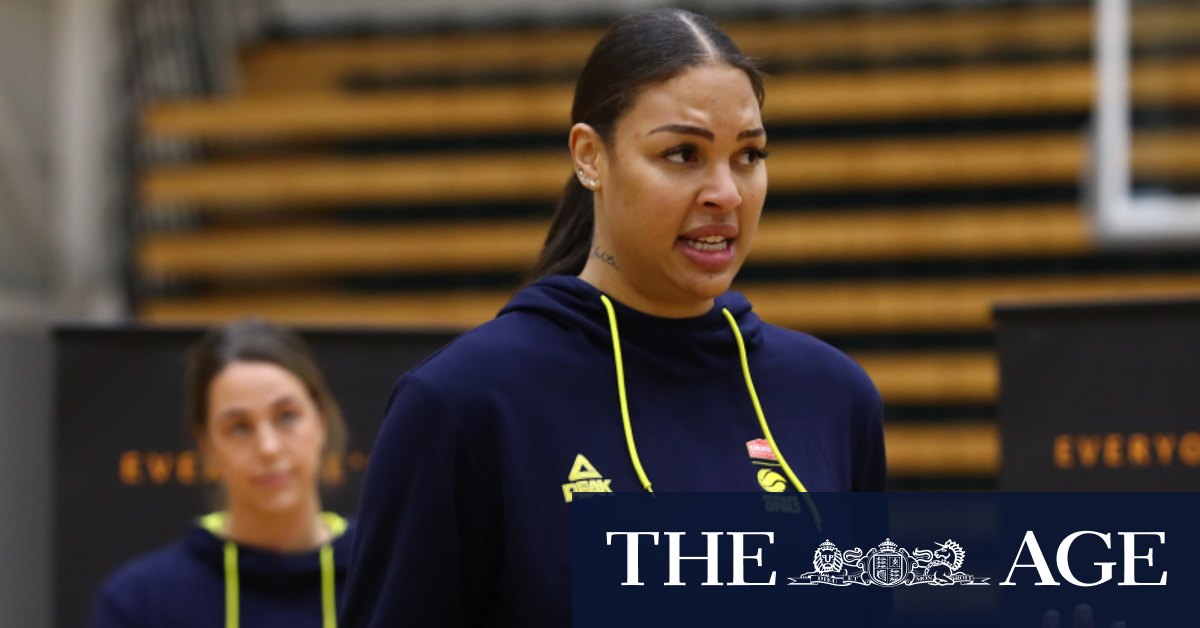 Both the Australian and Nigerian teams are believed to have video of the alleged incident, but it is yet to surface in the public domain. The match wasn't covered by any media outlets.
When asked about the incident, a Nigerian team spokesperson told the Herald: "The team has decided not to make any public statements at this time. Right now, we are focused on the Olympics and we wish the Australian Opals the best of luck."
The Opals outlined their Olympic Games credentials with an upset win over Team USA on the weekend, overcoming a 13-point half-time deficit. It was the first exhibition match the gold medal favouries had lost since 2011.
But the storm over Cambage's withdrawal from the Games continues to rumble on with Opals coach Sandy Brondello hoping a replacement player will be approved.
The Cambage news comes as the International Olympic Committee nervously waits for the biggest sports show on the planet to begin on Wednesday.
Loading
Australia's softballers will open the Games against host nation Japan, travelling to Fukushima by train on Monday. The team were the first Australian representatives to arrive in Japan and have spent more than a month preparing for the sport's reintroduction to the Olympic format.
Rookie Olympian Gabbie Plain said constant biosecurity protocols playing for University of Washington this year had prepared her for the COVID-19 Games.
"When the masks came in, my team went fully into it, everyone in the sporting area at Washington was wearing masks, and we had to have COVID tests before all of our tournaments," Plain said. "Anytime we travelled we were essentially locked down into that hotel, going between the hotel and the fields and back again.
"It definitely set me up well for this pre-training period and the Olympics. I've gotten very used to it over the last six months."
The IOC held its breath as it desperately tries to control an outbreak inside the athletes' village after another competitor tested positive to COVID-19.
Czech Republic beach volleyball player Ondrej Perusic was found with the virus on Monday.
"He has absolutely no symptoms," said Czech Olympic team head Martik Doktor in a statement. "We are dealing with all the details and naturally the anti-epidemic measures within the team."
On Saturday, the Czech Olympic Committee reported a staff member had tested positive upon landing in Tokyo.
The status of South Africa's men's soccer team is under a cloud with more than 20 members of the country's Olympic team now under strict isolation in the village. Two players and a support staff member have already tested positive to COVID-19.
Eight Team GB members are also in quarantine after being deemed close contacts of a positive case who shared the same flight as them to Japan.
A heavily restricted opening ceremony will be held in Tokyo on Friday.