Market disclosure collided with the right to personal privacy and corporate spin when ASX-listed energy giant Oil Search made the stunning announcement that its chief executive, Keiran Wulff, had abruptly left after a whistleblower had complained about his behaviour.
And full disclosure came off second best.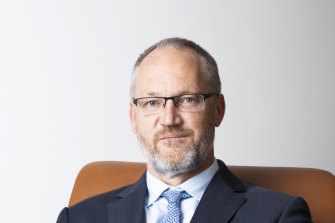 The Oil Search statement made it clear enough that Wulff's behaviour breached the company's code of conduct, but added that Wulff had resigned for health reasons on the back of a deterioration in a long term health condition. The announcement would have the market believe that these apparently unrelated matters bizarrely coincided.
It is difficult to marry the two explanations other than Wulff suffering from an underlying mental health condition that contributed to his behaviour. However, insiders have suggested this was not the case and Wulff had an ongoing physical health issue.
So was it bullying? And how did the board manage to so badly misread his personality before appointing him to the top job? An analyst's reference to Wulff's 'overbearing management style' suggests equal opportunity misbehaviour.
The information vacuum that his immediate departure has created, raises more questions than it answers and potentially puts some flesh on the bones of other unexplained happenings at Oil Search.
Wulff only took up the position in February 2020 after which there was a flurry of executive departures – the most mysterious of which was the November 2020 resignation of the chief financial officer-elect, Ayten Saridas, only three months after her appointment.
The question of when the board became aware of Wulff's behavioural problems was asked repeatedly by analysts during a hastily convened conference call with the now interim chief executive Peter Fredricson and the chairman Rick Lee.
To the extent one could read between the lines of questioning, the investment community was not buying the explanation that Wulff had resigned and were suspicious that the behavioural issues only came into view in June.