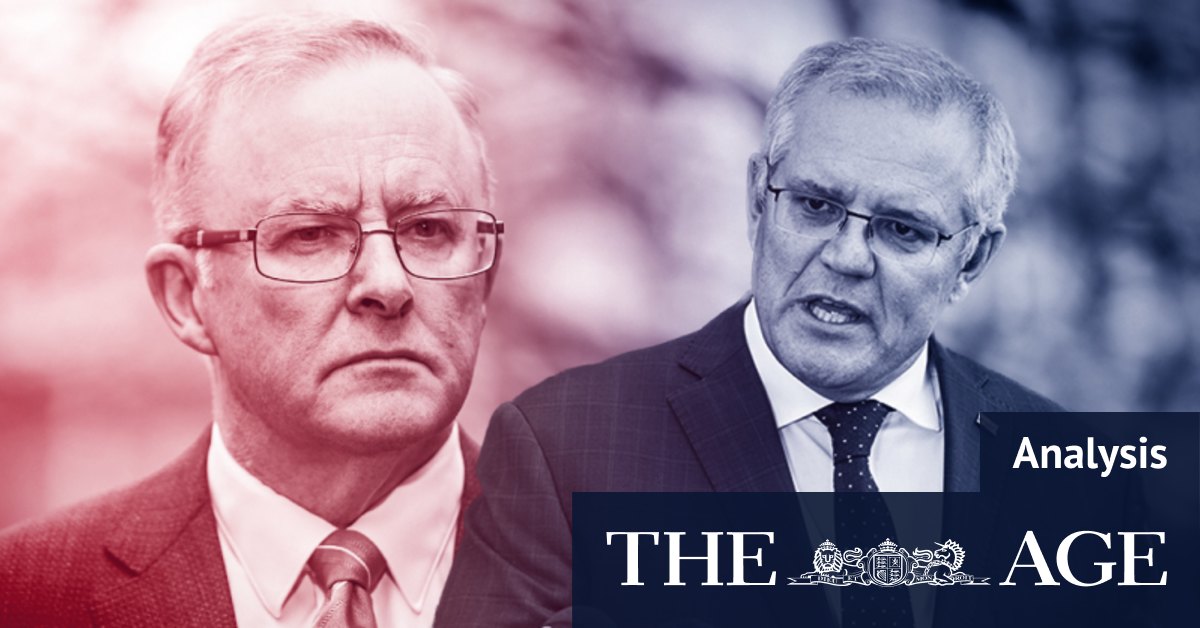 The same shift is under way on a second measure in the latest Resolve Political Monitor, this one specific to health and aged care. When voters are asked which side is best to manage this policy area, 35 per cent name Labor and 30 per cent the Coalition.
This may not seem newsworthy because Labor usually leads on health. But it is a turnaround. The Coalition led on this issue only two months ago, by 34 to 29 per cent.
Voters are reassessing the two parties of government on other measures. There is a slight gain for Labor on economic management as well as borders and social restrictions.
But the survey tells us only about the past, not the future. It does not predict a trend, let alone an election outcome. The survey of 1607 people, all of them enrolled to vote, was conducted from July 13 to 17 and has a margin of error of 2.5 per cent. It suggests Labor is more competitive on policy but struggling to gain an edge on politics.
Voters have cut their primary vote support for the Coalition and their net performance rating for Morrison, who is down from 8 per cent to minus 1 per cent. But there is no victory parade for Albanese. Labor's primary vote has fallen and his net performance rating is down from minus 13 to minus 16 per cent.
The frustration with Morrison brings a frustration with Albanese. If voters think the Prime Minister is not performing, they expect the Opposition Leader to do better. Or go harder. So the gap between the two leaders has barely changed: Morrison still leads as preferred prime minister, 45 to 24 per cent.
Old promises have caught up with Morrison and the Coalition after their claims earlier this year about opening the economy and vaccinating the community.
Now, with rising case numbers, extended lockdowns and a long wait for vaccines, the Prime Minister gets a reminder about what counts most for a leader in a pandemic. Not the promises. The delivery.