If a centre became unviable, that would lead to educators losing their jobs as well as the service not being there for parents when they need it once lockdown ends, he said.
Loading
Childcare operators are pointing out this trade-off in letters to parents, with several seen by the Sydney Morning Herald and The Age saying their overhead costs – primarily rent and wages – are well above the amount they would receive from the childcare subsidy.
"Our hands are tied, and we are not able to agree to the preposterous proposal made by the federal government," wrote one operator, which has six centres across Sydney.
Another provider, running in four locations, told its families waiving the gap fee "would make it completely impossible to retain and continue to pay our staff as well as meet our rent and other obligations".
A third operator noted its running costs were higher than usual at the moment because of extra cleaning and other COVID-safe measures.
KU centres initially told parents they wouldn't be waiving fees although "strongly encouraged" families in Fairfield, Canterbury/Bankstown and Liverpool to keep their children at home. On Monday, the organisation wrote again to parents to say they would waive fees for non-attendance until July 30, then reassess.
A spokeswoman for Goodstart, the largest childcare provider in the country, said the decision would have "a significant impact on our bottom line" but the not-for-profit organisation believed its families needed all the support it could offer.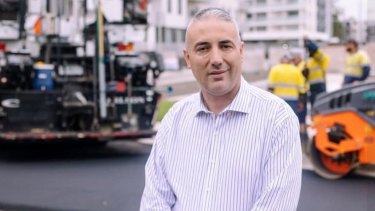 Mr Christou, the Cumberland mayor, said it had been a hard decision to go ahead with the fee waiver knowing how large the hit to his council's bottom line would be.
"We have the poorest residents in NSW … and for a council like Cumberland City Council to lose $50,000 a week, that's $200,000 a month, it's just unsustainable," he said.
"Now, because of COVID and because we want to do the right thing by our residents, we're going to wear that hit. But for how long? We don't know."
He wants the federal and state governments to come up with some extra support for childcare operators.
The Australian Childcare Alliance is this week gathering data from services to offer governments a picture of the reality on the ground.
Mr Lim said the eligibility settings for business supports from the state and federal governments were too high for most centres, such as requiring proof of a 30 per cent drop in revenue when many providers would have to close if they lost less than that.
The Morning Edition newsletter is our guide to the day's most important and interesting stories, analysis and insights. Sign up here.