Media experts say Youtube's decision to suspend Sky News Australia from its platform has exposed the need for Australia's communications watchdog to review broadcast standards to ensure they remained relevant in the era of misinformation.
YouTube on Sunday handed the broadcaster a seven-day suspension for breaching its COVID-19 misinformation policies, prompting a debate about the role of the Australian Communications and Media Authority in addressing misinformation spread through traditional broadcast mediums.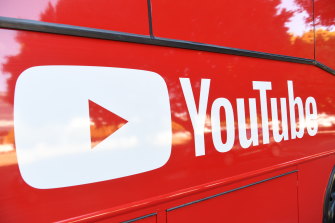 ACMA said it had received 23 complaints about Sky's coverage of the COVID-19 pandemic since the beginning of 2020, including seven relating to a 12 July segment on the Alan Jones program featuring Mr Jones and Craig Kelly MP.
An ACMA spokesman said it had referred the complaints onto Sky and was "monitoring Sky's response to ongoing community concerns about its coverage" as well as whether the current code of practice provisions and the way they are managed by broadcasters are adequate.
"Digital platforms such as YouTube are not currently subject to the same co-regulatory arrangements as Australia's traditional broadcast media. In this case YouTube has made its decision to suspend Sky News according to its own policies for its platform. The ACMA is not aware of the content on which YouTube based its decision," the spokesman said.
Loading
The adequacy of ACMA's powers will be scrutinised by an upcoming hearing of the parliament's media diversity inquiry, with committee chair Greens Senator Sarah Hanson-Young saying on Monday she intended to call representatives from the watchdog, Sky and YouTube to give evidence about the suspension.
"The obvious question is if the spread of misinformation isn't allowed on the internet why is it on television broadcasts? ACMA appears to be sitting on its hands while a tech giant upholds standards the government regulator doesn't seem to have," Senator Hanson-Young said.
Professor Derek Wilding, the co-director of the Centre for Media Transition and a former manager at ACMA, said the regulator was responsible for ensuring Sky News Australia complied with the subscription TV code of practice, which states that broadcasters must present "news accurately, fairly and impartially." But he said there were no specific provisions for addressing misinformation under the code, and it was unclear how the accuracy provisions applied to discussion programs such as those helmed by Alan Jones.