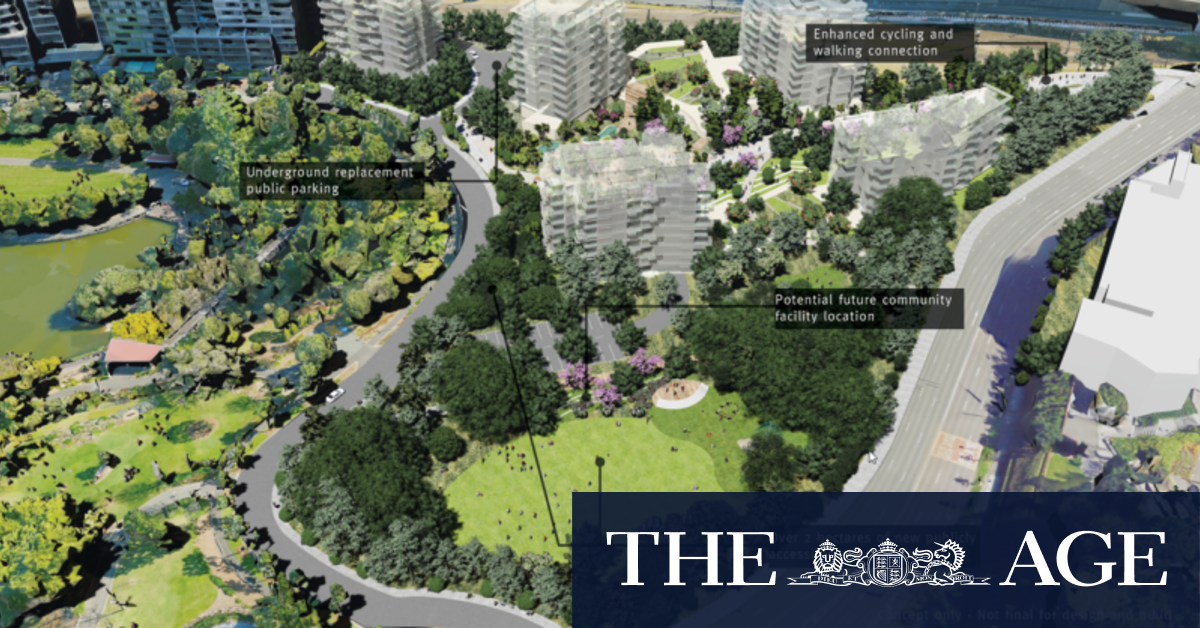 Apart from "street and view enhancements" and replacement of the metered parking area with an underground paid parking station closer to Roma and Albert streets, it appears there will be no changes to the existing parklands.
Cross River Rail will run 33 metres under the existing Roma Street train station and parklands towards the RNA station.
Brisbane City Council's staff car parking and mulching facilities off Wickham Terrace will become an extra two hectares of parkland.
The plans show new cycling and pedestrian paths through the precinct connecting to the Brisbane Live indoor arena, which is likely to host events for the 2032 Brisbane Olympics and Paralympics, including swimming and water polo.
Deputy Premier Steven Miles said the Roma Street Priority Development Area presented exciting opportunities for the coming decade.
"The Roma Street precinct will include the new indoor arena, as well as more publicly accessible open space for people to enjoy," he said.
Transport and Main Roads Minister Mark Bailey said Roma Street Parklands would be protected and expanded under a finalised development scheme for the area.
He confirmed that residential buildings would be built close to the existing rail line near Roma Street station.
"The scheme also provides for new residential buildings parallel to the rail corridor, close to existing apartment complexes along Parkland Boulevard," he said.
"The 11 hectares of publicly accessible open space within the Roma Street Parklands will be protected forever and expanded by more than two hectares."
The Cross River Rail planning documents show:
a minimum of 10 per cent of total residential (space) will be dwellings with three or more bedrooms;
a minimum of 10 per cent of total residential (space) will be social or affordable housing;
the social and/or affordable housing will be of a high quality and dispersed throughout residential and mixed-use developments.
Local MP Grace Grace, who confirmed the residential component would include affordable social housing, said: "This scheme identifies opportunities to help us renew one of Brisbane's most underutilised inner-city locations while protecting and enhancing the beautiful natural features that already exist there."