There were many reasons why the census under-reported the true amount of homelessness by as much as 20 per cent, said Mr Toomey. Many people, including refugees and migrants, didn't disclose their status for fear of repercussions from government.
Others experiencing hidden homelessness – such as bunking down on someone's couch, floor or garage – or living in their car – may not even be aware they were classified as homeless. In some cases, the owner or manager of a property – such as a boarding house or temporary lodgings – may not include all residents.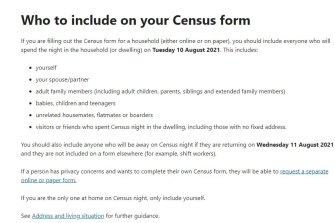 The 2021 census asks anyone filling in the form on Tuesday, August 10 to include family members, and unrelated housemates, boarders and visitors who spent the night, including those without a fixed address.
At Rev Bill Crews Foundation in Ashfield, staff from the ABS will help visitors lining up for a free meal or the vaccine to complete the census.
Rev Crews said the demand for free meals and the need for affordable public housing was "off the charts".
"If I am really blunt, governments know the situation, they really honestly know, they just don't act upon it," he said.
Peter Gray, who was homeless until 2004, got the jab at the Crews foundation early this month. With no internet connection in his housing commission flat, he plans to visit Bill Crews' Ashfield centre next Tuesday to get help completing the Census on paper.
Georgia Chapman, director of the census' inclusive strategies, said the data was used to plan and fund services such as emergency shelters, domestic violence programs and transitional housing.
The Morning Edition newsletter is our guide to the day's most important and interesting stories, analysis and insights. Sign up here.