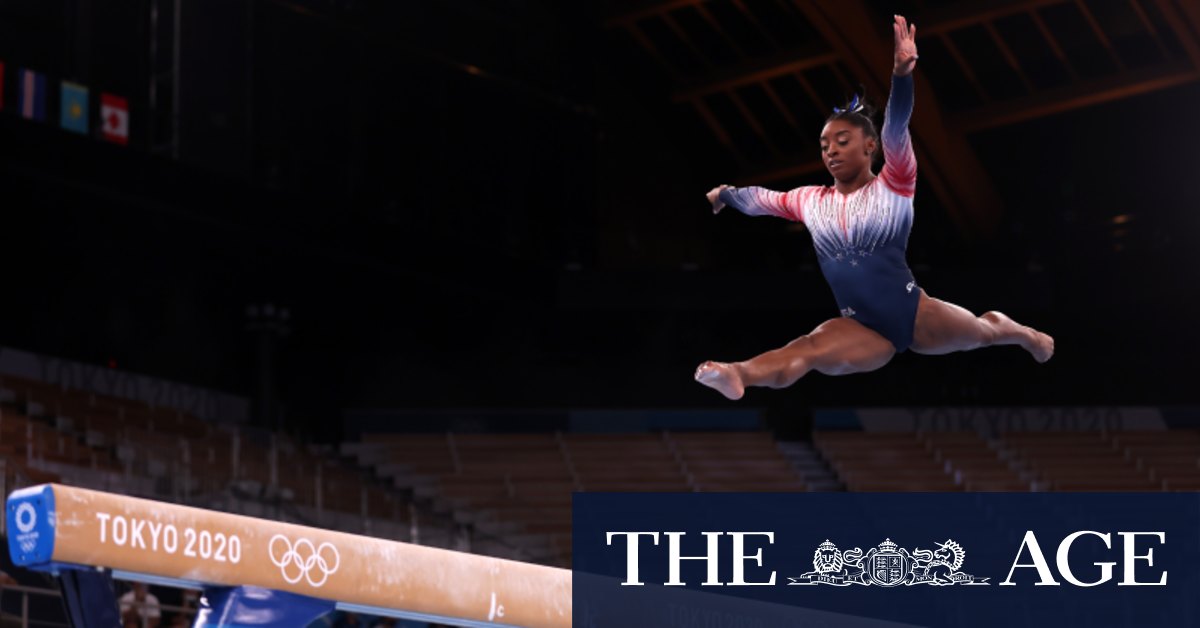 Loading
On that night, she talked about needing to prioritise her mental health and "work on my mindfulness". While this was true in a sense, she has since explained that her problem has more to do with faulty wiring than anything you would normally associate with mental illness.
In the week since, she has tried to fix the problem. At times she withdrew from the Olympic precinct to train on her own at another Tokyo gym, practising her landings in a deep foam mat to protect herself from mishap.
Whatever she tried, she couldn't convince her body to do something it had done so instinctively since she was a little girl learning to cartwheel.
A few days ago, she opened a window into her frustration.
"Literally cannot tell up from down," she wrote on her Instagram account. "It's the craziest feeling ever. Not having an inch of control over your body."
Loading
She simply "cannot comprehend how to twist," she wrote. For the first time in her extraordinary career, the things gymnasts do in the air were as mind boggling to Biles as they are to the rest of us.
Gymnasts call it "the twisties;" a disconnect between mind and body that causes uncontrolled rotations. When it happens it exposes gymnasts to landings and serious injury whenever they attempt a spinning element.
As hard as she has tried, Biles was unable to fix the problem in Tokyo. To return to competition in the beam final. Biles removed the twisting element from her dismount and replaced it with a double pike somersault.
This meant she had to forgo the usual degree of difficulty in her routine. Even though Biles produced a nearly flawless routine, she would have needed other gymnasts to come a cropper, particularly the Chinese competitors, to leave Tokyo with a gold medal around her neck.
That Biles stayed in the Tokyo bubble to try to work through her problems tells us a little about what drives this four-time Olympic champion.
Loading
No one would have questioned her had she decided to fly home the morning after the team final. No one would have questioned her had she decided to sit out the beam final – as she had the other apparatus finals – instead of competing with a watered-down routine.
Was this farewell to more than just Tokyo? Simone Biles will be 27 by the time the next Olympics, in Paris, comes around. She has competed at two Olympics, won four gold medals and has 19 world championship titles to her name.
She has nothing to prove and no one to convince by setting her sights on another Olympics. But then, she had nothing to prove by competing on Tuesday night, other than to show she still could.
Never miss a medal or great sporting moment with our Olympic update emailed daily. Sign up for our Sport newsletter here.