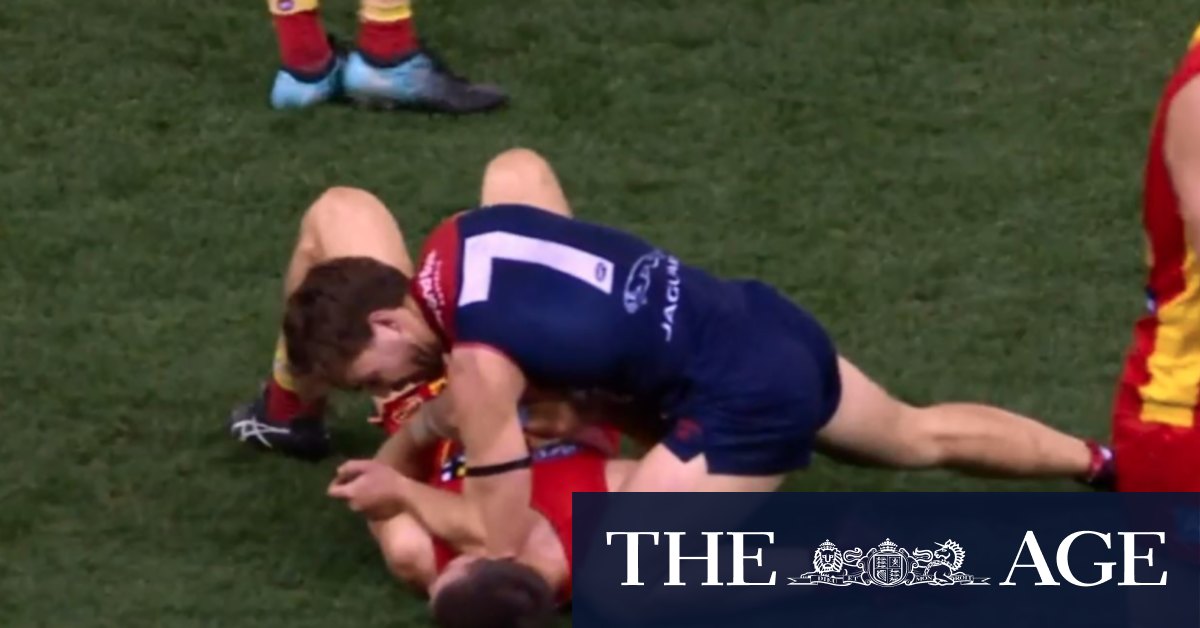 "I'm sure Jack would admit this – it's not something we want to see in our game. It's certainly something that we want to stamp out," Dangerfield said on SEN.
"It's an ugly look, there's no doubt about it. Jack plays on the edge, he's an aggressive player, but I also believe him to be a fair player as well. I don't think we should hang him out to dry.
"He's copped his whack, he'll no doubt be disappointed and we all move on and learn from it as a code and individually, and we get better from it."
Viney told the tribunal he had only responded to Collins instigating a wrestle.
"It was more a show of defence. I didn't want to get rolled over and him be on top of me. That was the position I was pulled into," he said.
Western Bulldogs midfielder Adam Treloar said Viney's action did not send the right message to grassroots' competitions.
"Clearly throughout this year and even last year and even the year before, the AFL is clearly stamping out incidents like that where it's obvious what Jack's trying to do," he said.
"A lot of that stuff gets passed down to grassroots footy and people watching or kids watching their idols play footy. I don't think you really want to see stuff like that because, obviously, young kids like to replicate what a lot of us AFL players do."
The Suns' medical report said Collins had not been hurt by the elbow.
Viney, a key member of the Demons' midfield, will resume against Geelong in round 23. The Demons are fighting to regain a top-two berth but such is the evenness of the season they are not yet guaranteed a top-four finish, adding to the likely frustration they feel about Viney's ban.