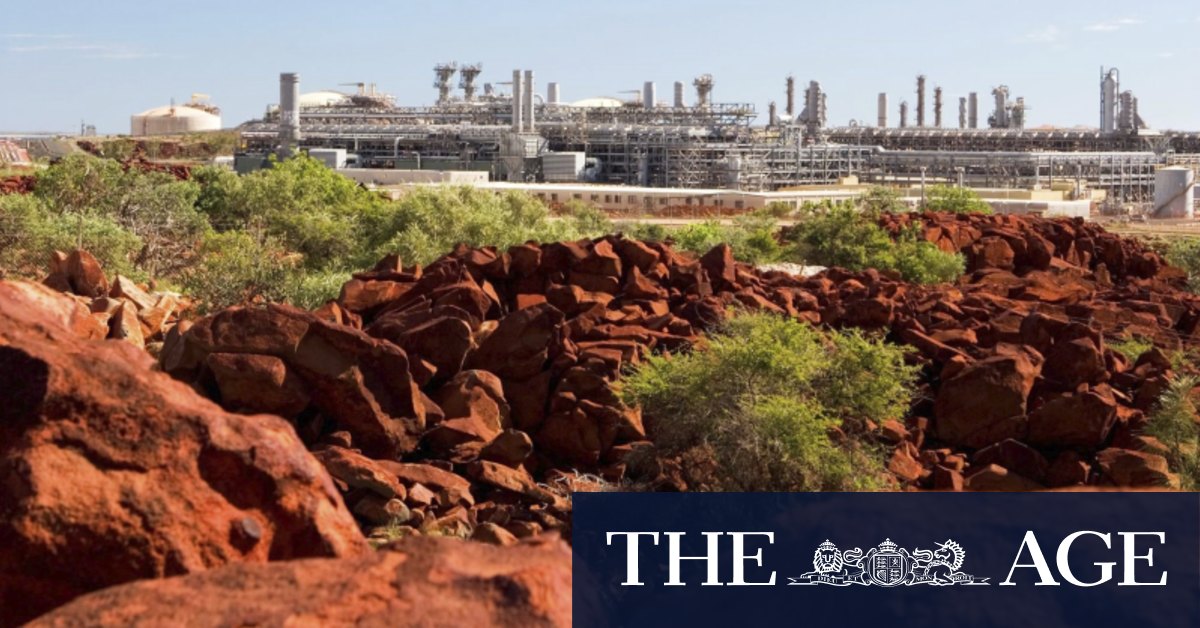 "The details of that potential deal remain unclear," Wood Mackenzie research director Andrew Harwood said. "But what is certain is that the energy transition will continue to drive consolidation within the oil and gas space, with long-term implications for not only the companies involved, but also Australia's oil and gas investment outlook."
Loading
Some of BHP's biggest oil and gas interests in Australia include its stake in the North West Shelf project off the coast of WA, its 50 per cent holding in ExxonMobil's oil and gas fields in Bass Strait, and a 25 per cent interest in Woodside's Scarborough project off WA.
LNG projects in Australia have a history of cost overruns driven by delays, productivity issues, relatively high local labour costs and foreign exchange rate fluctuations, analysts noted on Wednesday.
"Woodside's last major greenfield project development at Pluto LNG ended up costing approximately 25 per cent more than the original project estimate," Royal Bank of Canada oil and gas analyst Gordon Ramsay said.
"The brownfield nature of the Scarborough project on the downstream side [Pluto LNG plant expansion], and the fact that Woodside has approximately 90 per cent of the contractor spend covered by lump-sum and fixed-rate agreements, should help to limit future cost increases, but this still does not mean that the project is fully immune from them."
While gas is helping displace coal-fired power in parts of the world and is tipped to remain in hot demand for many years, the International Energy Agency released a landmark report in May warning investors must avoid funding any new oil and gas fields if the world is to achieve the Paris agreement's aspirational goal of limiting global temperature rises to 1.5 degrees.
The Climate Action 100+ coalition, backed by 575 institutional investors, has described the fresh forecasts around the speed of emissions cuts required to slow global warming as a "game-changer".
Woodside shares were up 1.1 per cent at $22.06 in late afternoon trading.
The Market Recap newsletter is a wrap of the day's trading. Get it each weekday afternoon.