That's all from the Markets Live team today, and for the week.
Record highs for the ASX, even with everyone stuck inside for the time being.
Stay safe over the weekend everyone. Alex Druce, Colin Kruger, and Lucy Battersby will be back on Monday.
See you then.
Get our wrap of the day on the markets, breaking business news and expert opinion delivered to your inbox each afternoon. Sign up for The Sydney Morning Herald's here and The Age's here.
The Australian sharemarket finished its best week since May with a third straight record high, boosted once again by takeover target Afterpay and a strong set of results from Rupert Murdoch's News Corp.
The benchmark S&P/ASX200 settled 0.4 per cent higher at a new peak of 7,538.4, shaking a weak performance by the iron ore miners and once again ignoring the fact that most of the nation is stuck in lockdown.
The market's 1.9 per cent weekly gain was the strongest rise since late May, with the banks and tech sector enjoying strong gains.
Merger and acquisition activity was a significant factor, namely Square's impending acquisition of buy now, pay later firm Afterpay.
The company added another 5.5 per cent to its share price on Friday to close at $132.15 – its highest since an inflation-fuelled selloff in February – to bring its weekly gains to 36.7 per cent.
More than $10 billion was added to Afterpay's market capitalisation for the week, helping the ASX 200 tech sector to its biggest weekly gain in 18 years.
Further helping sentiment this week were a slew of earnings season reports that confirmed the nation's biggest companies have had a strong year.
News Corp's ASX-listed securities led the pack on Friday with a 7.9 per cent gain to a record-high $35.20 on the back of stellar full-year results.
The reporting ResMed also improved late in the session to finish higher, its better-than-expected results coming after similarly strong earnings this week from Nick Scali, GUD Holdings, Pinnacle, and REA Group – even if forward guidance has been clouded somewhat by the effects of coronavirus.
Plunging iron ore prices knocked the big miners lower on Friday, with BHP shedding 2 per cent to close at $52.10, and Rio Tinto dropping 1.6 per cent to finish at $130.05.
Fortescue Metals ended 1 per cent down at $23.05.
ANZ analysts said the bulk metal's selloff was showing no signs of slowing, with the steelmaking raw material under pressure as China steps up efforts to reduce the impact of the steel industry on the environment.
The Reserve bank on Friday also said it expects the nation to avoid a recession, also tipping the economy to rebound strongly once the current lockdowns pass.
Elsewhere, investors were bracing for crucial US jobs data – the latest non-farm payroll report.
"Thankfully, Asia will have the entire weekend to pick the bones from the smoking ruins of the New York session and make more level-headed assessments," OANDA senior analyst Jeffrey Halley said.
The Australian sharemarket capped its best week since May with its third straight record high, boosted once again by Afterpay and a strong set of results from News Corp.
The benchmark S&P/ASX200 settled 0.4 per cent higher at a new peak of 7,538.4, shaking a weak performance by the iron ore miners and again ignoring the fact that most of the nation's population is stuck in lockdown.
The 1.9 per cent weekly gain was the strongest rise since late May, with the banks and tech sector stocks enjoying strong gains.
Afterpay added another 5.5 per cent to close at $132.15 – its highest since the inflation-fuelled selloff in February – bringing its weekly gains to 36.7 per cent.
That helped the ASX 200 tech sector to its biggest weekly gain in 18 years.
News Corp's ASX-listed deposits led the pack on Friday with a 7.9 per cent gain to a record high $35.20 on the back of stellar full-year results.
US futures were subdued, with the Emini for the S&P500 and Dow slipping 0.1 per cent and the Nasdaq flat.
Investors are awaiting the latest non-farm payroll data.
Opinion
One of the most remarkable developments in our economy in recent times is also the most unremarked: after endless decades of running a deficit on the current account of our balance of payments, for the past two years we've been running a surplus. Which looks likely to continue.
Because a "deficit" sounds like it's a bad thing, and the media know their audience finds bad news much more interesting than good news, I guess it's not so surprising this seemingly good news hasn't attracted much attention.
But one thing economics teaches is that, contrary to popular impression, not all deficits are bad and not all surpluses are good. It depends on the circumstances. But regardless of whether they regard a current account surplus as a good sign or a bad one, I suspect most economists think there are more important issues to worry about.
This week the Australian Bureau of Statistics revealed a record trade surplus of $10.5 billion in just the month of June.
We recorded a current account surplus of $17.6 billion during the March quarter this year. That compares with a peak deficit of $23.5 billion in September quarter, 2015.
Since the bureau started publishing the figures in 1959, we've run 221 quarterly deficits, but just 26 surpluses. Eight of those have come over the past two years.
Billionare Jack Cowin's plant-based meat startup v2food is expanding in China and Europe after raising $72 million from investors who are betting that more consumers will make the switch to meat alternatives.
The capital raising, which values the business at $500 million, was led by European food and agriculture venture capital firm Astanor Ventures alongside existing investors, the CSIRO's venture arm Main Sequence, Huaxing Growth Capital Fund and ABC World Asia.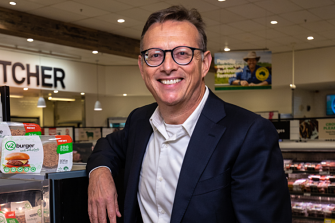 V2food founder and chief executive Nick Hazell said the successful share sale highlighted the appetite for alternative proteins around the world, with a shortfall between the amount of food produced today and the amount needed to feed the global population.
"Our ambition is to take advantage of this exciting opportunity for the Australian agriculture industry to be at the forefront of this growing market, which will help them grow and create new jobs," he said.
"This isn't about taking a share of the existing meat market, this is an additional opportunity to create a new market that could add $6 billion to our economy by 2030."
Mr Cowin, who owns the Hungry Jack's fast food chain and has an estimated personal wealth of $4.94 billion, took a stake in v2food alongside the CSIRO when the startup launched in 2019. He didn't take part in the latest fund raising, but remains the biggest investor with a majority stake in the business, the company confirmed.
Regulators have opened an investigation into Optus for potential breaches of the Privacy Act, following an incident in which the telco accidentally sent off thousands of customers' contact details to be published in the White Pages directory against their wishes.
In October 2019 Optus contacted almost 50,000 customers to inform them of the privacy breach, saying it mistakenly released details including names, addresses and mobile phone numbers to Sensis, the company that produces the White Pages.
At the time Optus apologised and had Sensis scrub the customers' information from its online directory, but many details were also printed in the physical editions.
This week, the Office of the Australian Information Commissioner said it was investigating the issue and its potential privacy ramifications after previously making inquiries.
"The public disclosure of personal information against the wishes of individuals may have the potential to cause harm," wrote the OAIC in announcing the investigation.
"The OAIC's investigations can determine whether such matters involve systematic issues that can be prevented by ensuring the right practices are in place."
Origin Energy is the sharemaket's sixth resource-intensive firm to commit to allowing shareholders a say on climate reporting, though the company has again been questioned about the sincerity of its emissions-reduction push.
The $7.6 billion utilities giant this morning said it would allow investors to vote on a non-binding 'advisory resolution' at its 2022 annual general meeting.
It joins fellow ASX firms AGL Energy, Santos, Woodside Petroleum, Oil Search, and Rio Tinto in offering a non-binding vote on climate as investor pressure on emissions and ESG factors remains strong.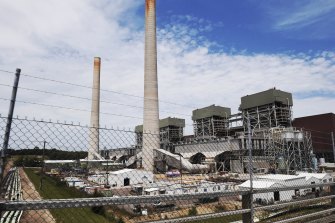 The Australasian Centre for Corporate Responsibility today welcomed Origin's decision to offer shareholders a say but said the company's oil and gas expansion did not align with any of its commitments on climate.
"While Origin's commitment to a Say on Climate is welcome, its plans to develop the Beetaloo and Canning Basins are inconsistent with its commitment to a 1.5°C pathway and the Paris Agreement," ACCR director of climate and environment Dan Gocher said.
"Origin continues to mislead shareholders by saying it will be accredited with a 1.5°C science-based target whilst it seeks to expand oil and gas production. Suggesting it is possible makes a mockery of climate science."
Origin – which owns Australia's largest coal-fired power station in Eraring – said the climate vote would complement continuing conversations it was having with shareholders and stakeholders "about the risks and opportunities climate change presents for the business".
"In addition, Origin continues to progress work on the development of more ambitious emissions' reduction targets consistent with a 1.5-degree pathway," chairman Scott Perkins said in a release to the ASX.
Origin on Friday also review of its industry association memberships and their respective positions on climate change, following concerns raised at the 2020 AGM.
"Overall, we found strong alignment on climate change positions with our key industry association," Origin said.
It noted the Australian Energy Council, Business Council of Australia, Queensland Resources Council and Australian Petroleum Production & Exploration Association (APPEA) had all strengthened their positions on climate change action and policy, including explicit commitments to the Paris Agreement and net zero emissions by 2050.
The ACRC was, however, again critical of Origin, advising it to cut ties with the likes of APPEA, which has "lobbied relentlessly for a gas-fired recovery" since the start of the pandemic.
"If Origin were genuine about its climate commitments, it would rip the bandaid off and end its association with industry groups that continue to advocate for fossil fuel expansion," Mr Gocher said.
"Instead it sits idle and directly benefits from the gas subsidies that have been unlocked by aggressive lobbying."
Origin shares were down 1.8 per cent at $4.26 on Friday and have dropped 10.5 per cent in value in 2021.
REA Group chief executive Owen Wilson may have been reassuring the market that he is anticipating a strong rebound for the NSW property market once Sydney opens up, but the market may be getting the wobbles over the prospect of prolonged lockdowns.
REA shares dropped as much as 8 per cent to a low of $155.44 after the company posted its results today. Rival Domain – majority owned by the publisher of this website Nine Entertainment – was just as bad dropping 8 per cent to a low of $4.45.
In a very rare about-turn, REA's majority owner – Rupert Murdoch's News Corp – was up 7 per cent today as its results gave credence to the promise that the worst of its media troubles are now behind it. News posted its most profitable financial result in eight years.
REA Group grew revenue 13 per cent to $928 million for fiscal year 2021, while earnings before interest, tax, depreciation and amortisation including new acquisitions grew 19 per cent to $565 million.
REA also declared its largest ever final dividend of 72¢ a share.
Mr Wilson said he was confident Sydney would return to normal once lockdowns were lifted, given low interest rates, strong bank liquidity and customers' ability to save large amounts of money in the past 18 months.
"The reason we are confident in that is we're still seeing really strong audience levels on our site – you're still getting around 12 million Australians coming to the site each month and we're still seeing strong levels of buyer inquiry."
But according to our friends over at the Australian Financial Review, Mr Wilson has also reportedly said the group is seeing the lockdown impact on current Sydney property listings which are down 22 per cent in July.
ResMed shares have fallen by as much as 3.3 per cent throughout Friday despite the company revealing a 12 per cent jump in operating profit for the year and a bonus $US350 million revenue boost.
The sleep treatments maker is set to make more than $US300 million in additional sales as it fills customer demand after competitor Phillips was forced to issue a global recall of its key sleep apnoea products. This leaves ResMed with a significant opportunity to capture market share.
The company's $US3.2 billion in annual revenues smashed analyst revenue expectations and yet shares still declined. The team at RBC capital markets said the forecast gains from the Philips recall might be lower than the market expected.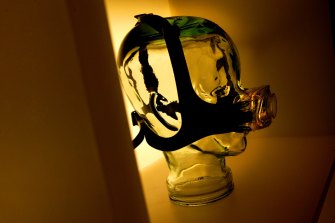 "Management has provided guidance for $300-$350m of additional device revenue in FY22 related to the Philips recall, which we think could disappoint the market," Craig Wong-Pan wrote in a note.
ResMed's gross margin also declined by 2.6 per cent to 57.3 per cent, with sleep apnoea devices forming a larger chunk of sales than last year, when ventilator sales were soaring.
Shares were 0.8 per cent lower just after 1:00pm, to $36.89.
Heavy lies the investor who is wearing the now sub $6 billion Crown.
The good news is that Credit Suisse has had another crack at valuing James Packer's casino operator which faces potential existential threats from the various regulatory probes it is facing.
What happens if Crown loses its Victorian casino licence and has to sublet an empty casino?
"We previously wrote that we did not think that Crown had a right to sublet and would therefore receive no goodwill for its business on government land. But now, assuming for valuation analysis Crown can package this potential rental stream into a 'Building Co', our break-apart assessment of Crown Melbourne increases to $3.4 billion from $1.715 billion," says Credit Suisse veteran analyst Larry Gandler.
According to Gandler, the irony is this could create the gambling REIT that many investors are seeking.
Credit Suisse has a $10.10 price target on the stock which now changes hands at $8.80.
Any predictions about Crown's future are fraught given the regulatory uncertainty and a focus on Crown Melbourne may not quantify the biggest risks, according to Gandler.
"Generally, we think it a risk that if Crown Resorts had its Melbourne licence cancelled, all of its casino licences could be cancelled," he says.
"However, investors have asked us to present a break-up valuation in the event Crown Melbourne has its Melbourne licence cancelled. Although such an outcome could result in many unpredictable complications, we can only take a simplified approach to this scenario."