Ms Edwards, who lived in Warrnambool and Melbourne, had been an experienced motorbike rider and before her move to Georgia had lived for several years in Colombia, where she volunteered helping children. She was close to her brother and the pair made music together when they were younger, Ms Khamatova said.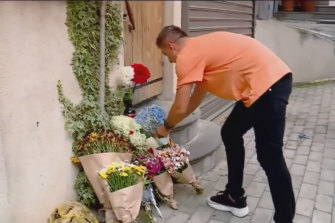 "Lately she was into flora, she was learning the names of Georgian flora," she said.
"She also loved animals … she said she 'was adopted by a cat' which she let into her apartment to give birth to four kittens. She had two teaching jobs online and offline but she stayed up all night taking care of the newborn kittens and their mum.
"She would also be respectful and supportive of her friends and students … She had the best personality anyone can ever have. You could have fun together, or just be quiet, or have the best conversations about life with her. She was very strong, she had many good habits … waking up before 5am, or hiking up the hill routinely."
"I feel every day even more pain of losing her, knowing that it's impossible to see her again, realising how hard it is to meet people like Shanae."
Friend Ross Thompson, also in Tbilisi, said many people who were close to Ms Edwards in Georgia were grieving privately. Some gave statements to police on Monday but have not heard from authorities since.
"People are dealing with it privately at the moment in their own way. I imagine there will be some kind of memorial at some point but nothing officially has been organised yet," he said.
"I think a lot of it is related to her family. They are still processing and/or helping the police with inquiries. I think once that's finished we will start thinking about some kind of memorial or event."
Tim Ballantyne worked with Ms Edwards at the Medallion Club at Marvel Stadium in Melbourne several years ago, before she travelled to Colombia and on to Georgia.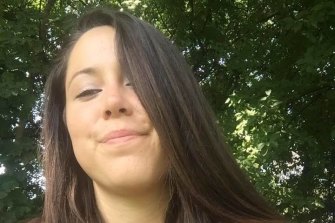 "She was always happy and ready to help out," he said. "It's just really heartbreaking. She never had a bad word to say about anyone. She was one of those people you gravitated towards.
"She would brighten your day."
A Department of Foreign Affairs and Trade officer from the Australian embassy in Turkey travelled to Tbilisi to liaise with Georgian authorities this week, and consular assistance is being provided to Ms Edwards' family.
With Tammy Mills, Cassandra Morgan
The Morning Edition newsletter is our guide to the day's most important and interesting stories, analysis and insights. Sign up here.