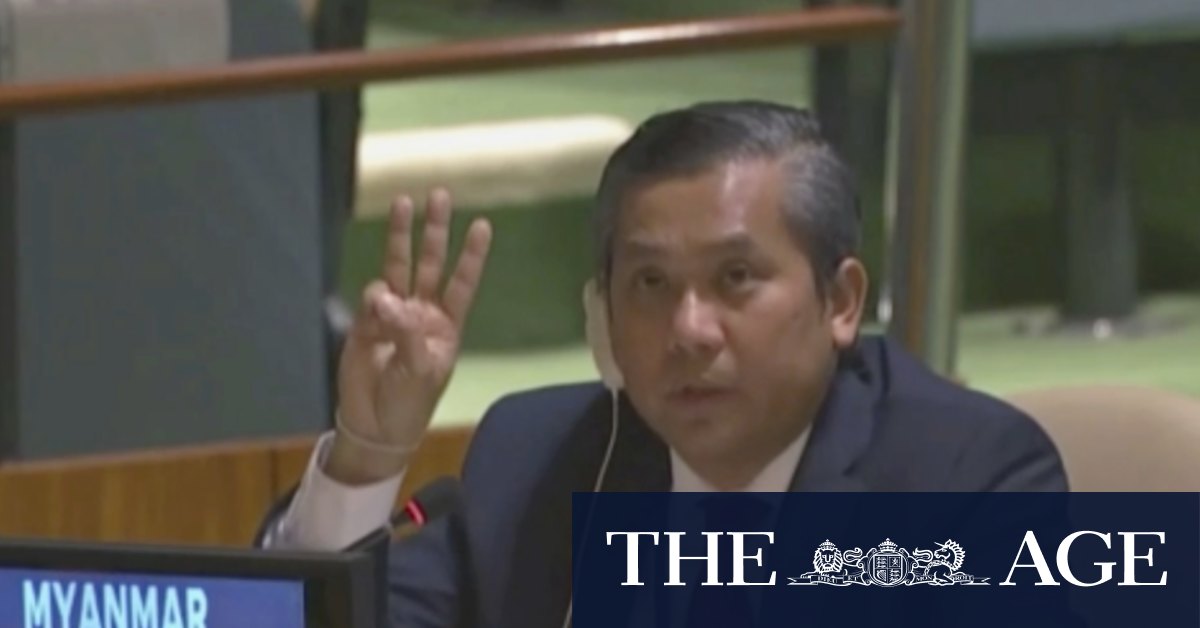 In April, Myanmar's ambassador to Britain, Kyaw Zwar Minn, was barred from the nation's London embassy after expressing opposition to the coup.
On Tuesday this week, Tun sent a letter to UN Secretary-General Antonio Guterres outlining reports of several massacres he says were perpetrated by the junta.
Tun detailed reports of 40 bodies found in a small village in the nation's north-west, after men from the region were allegedly rounded up and tortured.
Loading
Tun wrote that other men, including an 11-year-old boy were killed and set on fire in another village in late July.
The ambassador told Agence France Presse on Wednesday that his security detail had been reinforced after threats were detected, but calls and emails to Myanmar's UN Mission after the arrest got no response.
The plot to maim or kill Tun was to be carried out in Westchester County, where the ambassador lives, according to two criminal complaints.
Htut last month was contacted by the arms dealer, who wanted to pay several thousand dollars for Htut to carry out the attack, the complaints said. Htut received a $US2,000 advance on July 23, it added.
Loading
After the FBI learned of the plot on Tuesday, it arranged to interview Htut on Wednesday, when Htut described the plan, which included initially tampering with the ambassador's tires to cause an accident, the complaint said. It said Htut received $US4,000 in payments to carry out the attack and was to be paid another $US1,000 once it was finished.
In a complaint against Zaw, authorities said Zaw admitted after his arrest that he sent the $4,000 to Htut.
Htut, 28, and Zaw, 20, are each charged with conspiracy to assault and make a violent attack upon a foreign official, which carries a maximum sentence upon conviction of five years in prison.
At an initial appearance in White Plains federal court Friday, Htut consented to detention. Zaw awaited an initial appearance.
Messages seeking comment from their lawyers were not immediately returned.
AP
The Morning Edition newsletter is our guide to the day's most important and interesting stories, analysis and insights. Sign up here.