Queenslanders – you are brilliant, you truly are.
Thanks to record-breaking testing numbers, mask wearing, social distancing, restricting our movements and getting vaccinated, we've been able to get ourselves just ahead in this race; a race against the spread of COVID-19 that we are all, unfortunately, part of.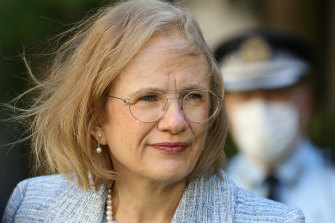 Our case numbers are a testament to our efforts. We expected already high case numbers to continue to grow – instead, they dropped.
To everyone in the 11 local government areas who have been in lockdown, thank you. Thank you for staying home, thank you for wearing masks, and thank you for getting tested. It's because of you that we are where we are.
To our Cairns family, friends and colleagues – you can do this.
This outbreak is a stark reminder about why we can't be complacent.
Looking at our interstate neighbours, the writing is on the wall. New South Wales is in a long, relentless battle, and Victoria is in lockdown for the sixth time.
Looking internationally, countries like the UK, India and Indonesia are rife with the virus and, tragically, with too many deaths on their hands.