While wind and solar farms have been sprouting across Australia in recent years, other nations have also leapt on the technologies. As a result, Australia ranked 15th out of 24 nations assessed in terms of the change in the share of non-fossil fuels in electricity generation between 2005-19, shy of Denmark, Germany and the UK.
"We're always being told how well we're doing. Actually, we're not," Professor Saddler said. "It should be much easier for Australia to make big percentage reductions [given its sun and wind resources]."
Challenges will also mount as transport – where Australia has the third-worst per person emissions behind Canada and US – starts to electrify given the power sector's high emissions starting point.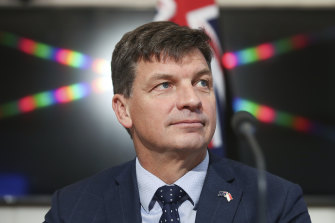 Federal Energy and Emissions Reduction Minister Angus Taylor's spokeswoman said the government "does not respond to flawed and misleading reports". She also declined to comment on The Intergovernmental Panel on Climate Change sixth assessment report written by 234 scientists and distilling some 14,000 climate research papers.
Mr Taylor recently told a G20 energy ministers meeting that technology would be "key to making net-zero [emissions] practically achievable for all countries".
Loading
"Our collective focus must be on driving down the costs of new and emerging technologies to parity with existing alternatives," he said. Australia has recently signed clean tech development partnerships with Britain, Germany, Japan and Singapore.
Labor's climate spokesman Chris Bowen said Professor Saddler's report, published by public policy group The Australia Institute, showed the government was "squandering the jobs opportunities of the changing global economy".
"Good energy and climate policy provides jobs for Australians, brings down emissions, and meets our international obligations," Mr Bowen said.
Lesley Hughes, a founding member of the Climate Council and lead author of two previous IPCC reports noted Australia was recently ranked last in the recent UN sustainable development report for its climate and energy policies.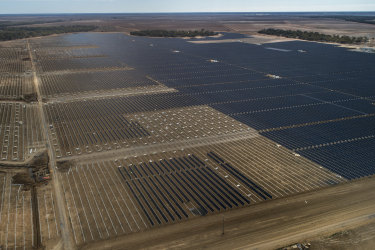 "The government is just not taking appropriate positive action, it is actually doing us more harm," Professor Hughes said at a Climate Council briefing ahead of the IPCC report's release.
Richie Merzian, director of The Australia Institute's climate and energy program, said, "if the federal government really listened to the latest IPCC research, it would commit to at least halve its emissions by 2030, much like the United States".
The Morning Edition newsletter is our guide to the day's most important and interesting stories, analysis and insights. Sign up here.