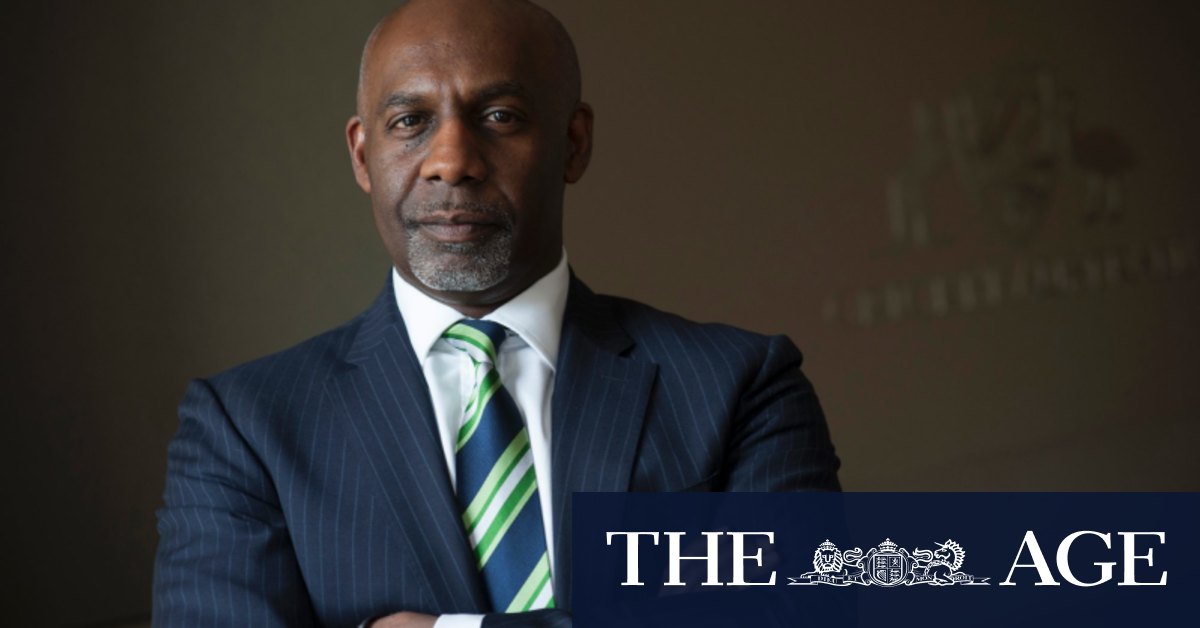 "Whatever it is we are doing, let's focus on it and let's go even harder because we clearly have to stamp this out," he said.
Sources have told The Age that Amarfio received strong support from at least two counterparts, West Coast's Trevor Nisbett and Gold Coast's Mark Evans.
Western Bulldogs boss Ameet Bains didn't attend the meeting but reached out to Amarfio on Tuesday night to offer him his unwavering support.
Adelaide's CEO Tim Silvers was not present on the phone hook-up.
Amarfio made it clear that he didn't want to concentrate on the Walker incident but said it should be instead used as an opportunity to find out what more the game can be doing.
Loading
"I don't want to turn this into a Taylor Walker pile-on because I am about preaching love. The last thing we want is to create more division," he said.
But Amarfio did become emotional when reliving the story of Walker and what he is alleged to have said to teammate Matt Crouch when referring to North Adelaide player Robbie Young.
"The thing that hurts … I don't know what he said … I've been told what he said. Let's remove Taylor for a moment … Why it hurts so much, it perpetuates a centuries-old practice of what white people have done to subjugate black people.
"When it's an idiot online or over the fence, we ban them and take their memberships off them and you have some solace because you say this person is clearly ignorant, but when it's a leader within our industry, who has been through 15 years of education in this area and who has had many close bonds and friendships with black people, when it comes to someone like that, you've got to ask yourself; what the f**k are we doing?"
Walker, by his own admission, is now taking time away from the club as he begins his six-match suspension.
Both Silvers and Crows coach Matthew Nicks have been publicly non-committal on whether or not Walker will return to the club next year, despite him being contracted for 2022.
Keep up to date with the best AFL coverage in the country. Sign up for the Real Footy newsletter.