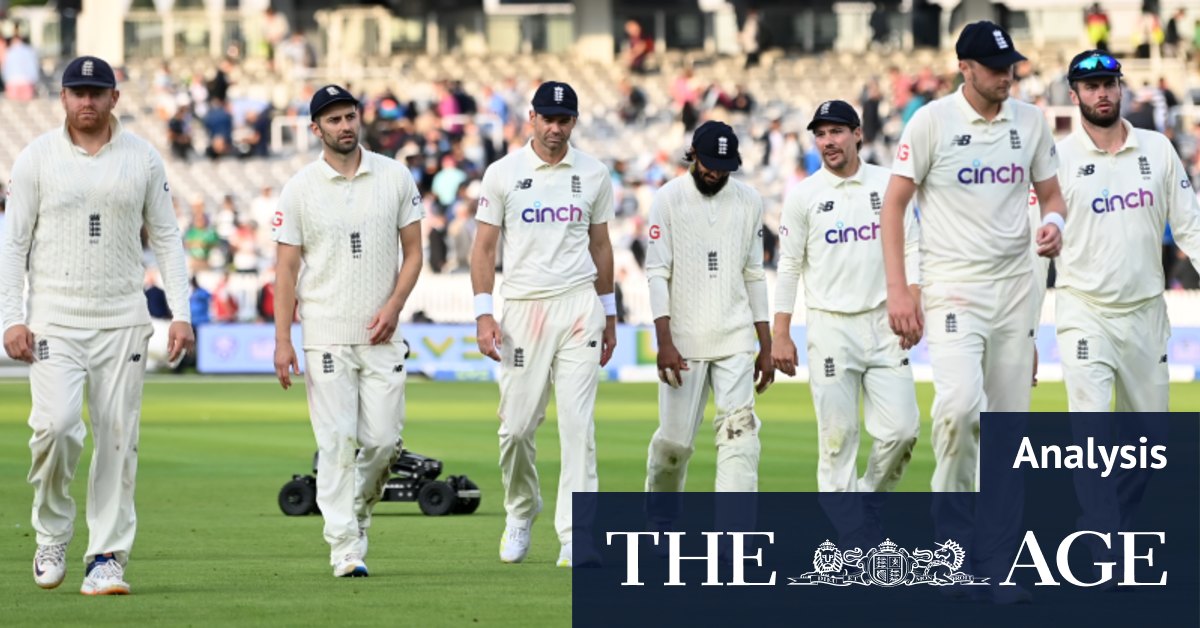 As part of a media blitz during the second Test between England and India at Lord's, which began Thursday night (AEST), Harrison put player welfare front and centre.
This has been highlighted by the withdrawal of Ben Stokes following the mental strain of constant biosecurity bubbles, although Harrison claimed that no players had told him they did not want to tour Australia this summer.
"This is not players asking for anything unreasonable," Harrison said. "These are very reasonable requests that we are asking the Australian government to give some leniency, frankly, towards. Because it's going to be important for us to ensure that we can give comfort to players that their families are going to be able to be in Australia and that those conditions in which they are quarantined will be reasonable.
"It's a conversation that's going to take place over the next few weeks. We are not going to have an answer by the end of this Test for example. But I am very confident we will get to a place where we can fulfil our obligations to tour."
Under the likely blueprint for the start of the Ashes tour, the palm trees and golf courses of Gold Coast resorts will sweeten England's arrival.
After initial plans for the team's arrival into Sydney were forced into revision by the continuing lockdown of Australia's largest city, England's tourists will likely be greeted by the same sort of Queensland resort quarantine conditions experienced by the AFL's clubs and hierarchy last year should the team arrive in a couple of groups in November as currently planned.
Loading
The players, staff and their families will likely be situated at either the Mercure Gold Coast, Royal Pines or Palm Meadows resorts. All have previously played their part in keeping other sporting competitions rolling over the past year.
Training and practice matches will be permitted while the squad is still in quarantine, with the options of using the nets and freshly dropped-in centre wicket of Metricon Stadium, or the nearby Gold Coast Dolphins club ground at Kerrydale. Allan Border Field, a little under an hour's drive away in the Brisbane suburb of Albion, is out of action due to renovation works.
The schedule was announced as far back as May, beginning on December 8 in Brisbane and winding through Adelaide, Melbourne and Sydney before concluding in Perth for the first time since 1995.
Since then, there have been numerous threatening noises coming out of the UK to the effect that, should Australia's COVID-19 vaccination rollout continue to sag and the touring party be restricted to only players and staff, without families, the series itself could be at risk. Such scenarios are a long way from reality.
There is yet to be any sign of wavering from the inevitable staging of the Ashes series, not least because such an outcome is the bread and butter of the Australian game's finances: its $1.18 billion broadcast deal with Foxtel and Seven.
Australia, having made a rescheduled tour of the UK late in 2020 under strict biosecurity protocols in order to save the ECB's equivalent deal with Sky Sports, has been constantly reassured that England will follow suit with a fully vaccinated touring party for the five-Test series this summer.
Loading
Queensland's attitude to cricket last summer was somewhat ironic given how much the sport industry, cricket included, had leaned upon Queensland for venues to keep themselves going through the balance of 2020. The AFL, the NRL and the Super Netball League were among the many competitions rushed north last winter.
At some point in the summer, pending vaccination rates, CA and the Ashes host venues would very much like to pivot from biosecurity and crowd limits to some of the joyous crowd scenes witnessed in the England-India Tests at Trent Bridge and Lord's.
Sports news, results and expert commentary. Sign up for our Sport newsletter.