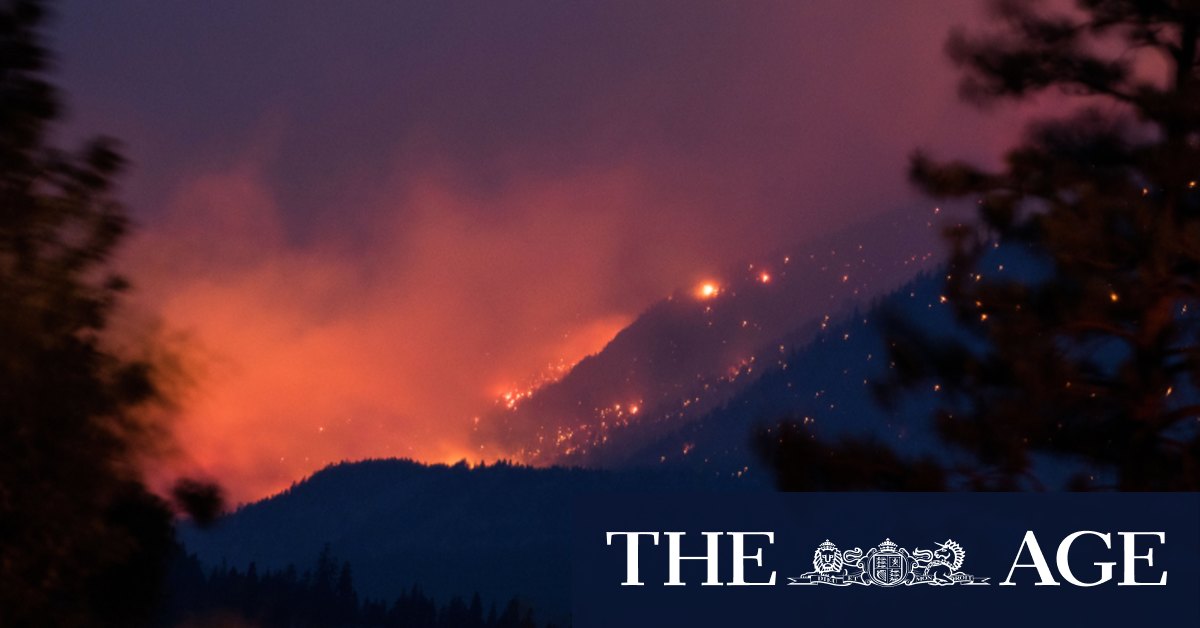 Mark Howden from the Australian National University Climate Change Institute and a contributing author to the IPCC report, says it was "increasingly clear climate change has played a significant role in extreme heat events in many regions".
Importantly, that understanding has forecast value too. "Now we can draw a stronger dotted line between our historical experiences, the trends therein and what we are likely to experience in the future," Professor Howden says.
"We're drawing on multiple lines of evidence. It's not just modelling, we're drawing on our increased understanding of climate processes, comparing historical data with paleo-analogues, which means we're able to make forecasts that are stronger than projections."
Sarah Perkins-Kirkpatrick, a chief investigator on the UNSW-based ARC Centre of Excellence for Climate Extremes, was another whose work on heatwaves and climate attribution was cited in the IPCC report. She says it was harder for models to establish how much humans are to blame for changes in other extreme weather, such as floods or droughts.
"The signal can be swamped by all the noise," Dr Perkins-Kirkpatrick says, citing the big influence natural systems such as the El Nino-Southern Oscillation (ENSO) can play in global weather.
Loading
There are few big droughts in Australia that have good observational records to assess any departure from long-run norms, for instance. Dry spells can also be difficult to define in terms of spatial effects and when they start and finish.
"Rainfall is much more subtle and more complex to simulate" in the models, Dr King says.
The IPCC does highlight a couple of cases, such as a July 2018 deluge in Japan, where rainfall increased by about 7 per cent "due to the recent rapid warming around Japan". Similarly, the "extremity" of a December 2015 huge rainfall event in Chennai, India, was found to be "equally caused by the warming trend in the Bay of Bengal sea-surface temperatures and the strong El Nino conditions".
If the science is getting better at general estimates of how our warming of the planet is energising our weather systems, it is still limited in what it can tell us about local events such as tornadoes. Forecasting future shifts at a regional level is also in its early stages.
"It's hard for a farmer in the northern Murray-Darling Basin to have a good idea how the climate will change – except that it will get hotter," Dr King says. Southern Australia's cool-season rainfall, though, is more clearly on a downward trend as rain-bearing winter storm tracks shift closer to Antarctica.
Loading
New challenges include crop-killing frosts that come earlier than ever, diseases spreading to new areas, erratic river flows, and even the need to buy in new livestock breeds to cope with extreme heat and dry conditions.
The Australian Bureau of Agricultural and Resource Economics and Sciences said last month changes in seasonal conditions between 2001 to 2020 had already reduced annual farm profits by an average of 23 per cent relative to 1950-2000. That is about $29,200 per year, with the most pronounced impacts in south-west and south-eastern Australia.
The enhanced ability of scientists to identify the human contribution to the changing climate may help inform the public and increase pressure on policymakers to do more to cut emissions.
"If [attribution findings] were quicker, they'd have more traction," Dr King says.