Mexico City: Representatives of the Venezuelan government and the opposition have begun a round of talks in Mexico City aimed at ending a five-year political impasse and addressing the South American nation's economic collapse, which has caused millions to flee.
Unlike previous negotiation efforts, the talks will include more than a dozen countries, among them the Netherlands, Russia, Bolivia, Turkey and Norway, which will act as the facilitator.
At the National Museum of Anthropology, the parties agreed to a memorandum of understanding containing the road map that will guide the dialogue process.
In the MOU, the parties agreed to discuss, among other topics, a schedule for elections with international observers, lifting of sanctions on Venezuela and the "restoration" of the right to use Venezuelan frozen assets abroad.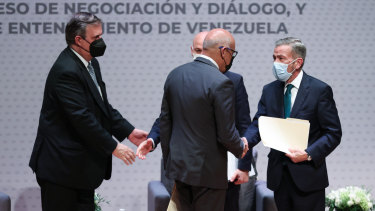 Venezuelan President Nicolas Maduro wants sanctions imposed by the United States and Europe on officials and institutions be lifted. Venezuela says the sanctions are responsible for the OPEC member's economic crisis. He said he would send his son, Nicolas Maduro Guerra, to Mexico.
For its part, the opposition coalition calls to allow humanitarian aid, including vaccines against COVID-19, to enter into Venezuela; the release of dozens of supporters whom it considers "political prisoners;" and guarantees it will be allowed to participate in regional elections in November.
"We already know what we do not agree on. […] The job now is to find points of confluence to guarantee the future and the happiness of the people of Venezuela," Jorge Rodriguez, president of Venezuela's parliament, said at the beginning of the talks.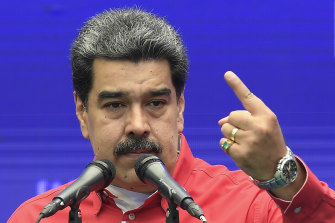 Dag Nylander, representative of the Norwegian government, struck an upbeat tone and declared that the talks deserve "strong support from the international community."