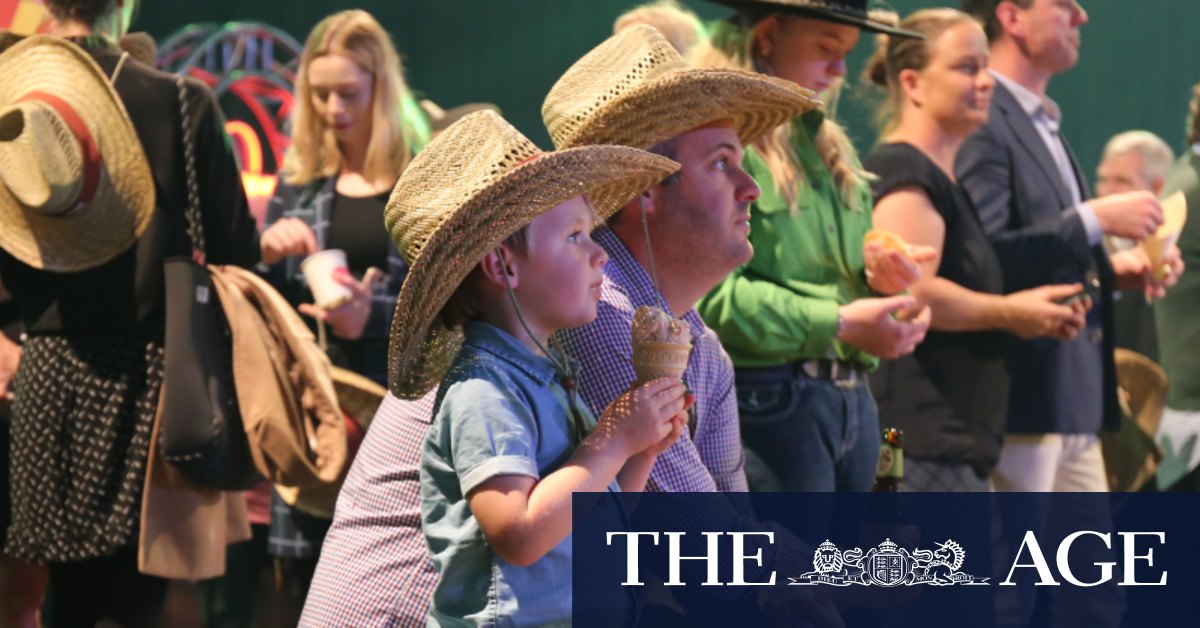 Queensland Farmers' Federation chief executive Georgina Davis urged the community to support disappointed rural exhibitors by buying produce from the farm gate or farmers' markets.
"Understandably, rural exhibitors were very disappointed to be unable to share their livestock and produce with attendees for the second year after months of preparation," she said.
Loading
"Agricultural events create a deeper connection between farmers and consumers by bringing their beautiful produce directly to consumers and reminding Queenslanders about the essential role the sector plays in our lives."
Dr Davis said the produce grown and farmed for the recent Moreton Bay Food and Wine festival, which was cancelled halfway through by the lockdown, had not gone to waste after the Samford and Dayboro REKO Ring groups organised for the produce to be sold directly to the local community.
The Delta outbreak cancelled Ekka crowds, but the show's staples survived. Dagwood dogs, strawberry sundaes and Bertie Beetle showbags would be available via drive-through for nine days from Saturday, August 14.
Mr Christou said the drive-through treats would be accessible via O'Connell Terrace and King Street.
Strawberry sundae DIY packs are also available thanks to a collaboration between Brisbane City Council, Brisbane Economic Development Agency and food delivery services DoorDash and Chef Collective, with funds going to the Prince Charles Hospital Research Foundation's initiative The Common Good.
The initiative aims to recover the $500,000 usually raised for the charity, with the money funding 4000 hours of medical research into heart disease, lung disease, dementia and mental health.
The initiative launched on Wednesday, and as of Friday morning, about 25,000 DIY sundaes had been sold – which equated to funding 1863 hours of medical research.