Global property giant Lendlease has managed to drag its earnings back into black but warned the impact of the pandemic across its global development and constructions pipeline will create challenging conditions in the year ahead.
The construction and development giant, which has a $114 billion development book across 20 major global projects, said many have been disrupted by the pandemic, including its flagship $22 billion campus for Google in San Francisco.
In Australia, its major works including the Melbourne Quay Tower and Victoria Cross Station in North Sydney were hit by lockdowns, but measures are in place for workers to return amid COVID safe practices.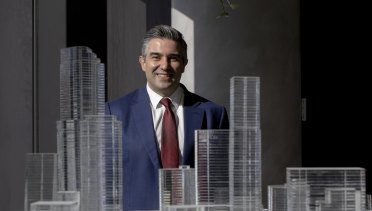 For the full year, the $8.6 billion diversified property group reported statutory profit after tax of $222 million for the period, following a $310 million loss in the 2020 financial year. Core operating profit after tax increased 83 per cent to $377 million, which was below general market expectations of about $390 million and led to mark down in the share price of about 7 per cent.
Newly appointed global chief executive, Tony Lombardo warned that the COVID-enforced lockdowns continue to have significant ramifications for the global real estate markets it operates in, saying it expects the 2022 financial year to be challenging.
Mr Lombardo, who ran Lendlease's Asian operations, replaced the long-serving CEO Steve McCann in May and started his tenure with a company-wide review of the business to assess the full extent of the damage wreaked by the global pandemic, as well as, implementing a restructure to simplify operations.
Loading
He said the group is now looking to reset market expectations, with a full recovery now expected by fiscal 2024, and warned his review of the business is targeting material costs savings. Further details will be released at an investor update on August 30.
"As an international real estate group with a presence in targeted global gateway cities, the pandemic has had a significant impact across each of our markets and operating segments. Despite COVID impacts, profit recovered and the group made significant strategic progress," Mr Lombardo said.