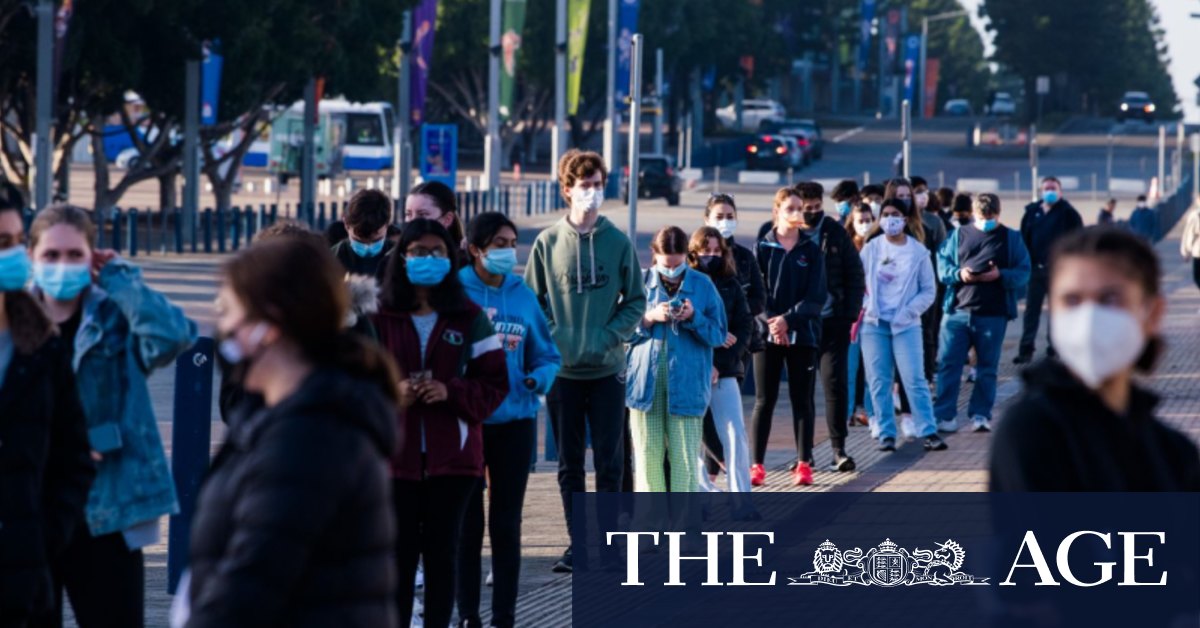 "The priority program – which involves both the AstraZeneca and Pfizer vaccines – also applies to early childhood staff in these areas. It runs from Monday 16 August through to Sunday 22 August," the email said.
"We are working hard to ensure all colleagues in other areas of Greater Sydney, and across the state, are considered in further priority access programs."
Chief executive of Catholic Schools NSW, Dallas McInerney, said he welcomed the decision to open vaccination to about 24,240 teachers and 7750 staff in the affected areas. "Obviously there's a focus on the priority areas, but now the whole state is in lockdown," he said.
Schools shut this week included MLC School in Burwood; western Sydney primary schools Schofields Public, Blacktown North Public, and Christ the King Primary, North Rocks; the special needs Coreen School in Blacktown; and Dubbo West Public School, Mian School and the Dubbo School of Distance Education in the central west.
Dubbo West was closed for the second time since the virus spread west, and on Monday all staff and students were asked to get tested and isolate for 14 days.
"We want all our schools to be able to go back at some point. Now we have to work out how we can extend that right across NSW," Mr McInerney said.
Loading
There were 15,390 first-dose Pfizer vaccines given to HSC students from hotspot areas last week under the priority program, which had made 24,000 bookings available. More than one-third of eligible students did not come forward.
Mr McInerney said vaccinations were "a critical plank" to getting children, including HSC students, back on school sites. "We've supported the communications push, to really lift the awareness," he said.
However, he said limited awareness, logistical issues, transport and an element of vaccine hesitancy could have contributed to eligible students not coming forward.
At the beginning of this month Premier Gladys Berejiklian said she wanted "all year 12 students" in the affected LGAs to receive the vaccine, and encouraged students to come forward so that they could return to school and sit their HSC in a COVID-safe way.
Education Minister Sarah Mitchell said she was pleased the program had provided protection to 15,000 HSC students, and thanked them for coming forward. "Vaccines are an important part of returning students to the classroom, but they are not the only part," she said.
"Vaccination is also important for our school workforce … I strongly encourage all of our workforce to get vaccinated with whatever vaccine is readily available to them."
The Morning Edition newsletter is our guide to the day's most important and interesting stories, analysis and insights. Sign up here.
With Jordan Baker