BHP has experienced its $18.5 billion environmental risk epiphany, having announced the sale of its oil and gas assets – but it has taken many years for it to get to this destination.
"The Big Australian", which now prides itself for investing in future-facing commodities like copper and nickel, was slow to act on its own intelligence that oil and gas assets were facing backwards, especially when it came to investor sentiment.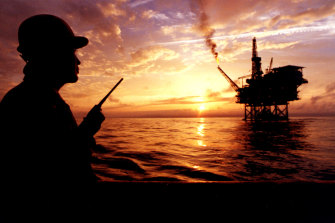 Tectonic changes like the shift in attitudes towards the environment and fossil fuel's contribution to carbonisation begin slowly and take years to ferment. But when a pivot point is reached the velocity can be extreme.
No one could have predicted the exact timing of that pivot – but BHP, which has a finely tuned radar, knew it was coming. After all, this is a miner that boasts loudly about the constant reassessment of the assets in its portfolio.
In Woodside, BHP has found a buyer that needs the short to medium-term cash flow firepower to develop its own projects.
Some will argue that BHP has acted early to jettison its oil and gas assets – a lesson it learned from being late to the end of the coal party. But there have been several inflection points over the past ten years when the company's mature (albeit cash generative) oil assets would have been in greater demand and could have been sold for a higher return.
The most obvious of these was five years ago when activist hedge fund Elliott Management mounted a public campaign pushing for BHP to sell its shale gas/oil assets and its petroleum assets. The shale assets were ultimately disposed of, but BHP refused to budge on petroleum.
Andrew Mackenzie's appointment to chief executive in 2007 was another point in BHP's history when it was open to reassess the evolution of the company's asset portfolio. To be fair the Environmental, Social, Governance (ESG) movement was still in its infancy back then and BHP's exposure to the environmental push at the time was through the lens of placard wielding, plaid-shirted shareholders.
Ken MacKenzie taking the chairman's position and more recently Mike Henry's elevation to chief executive could have also been potential triggers for BHP to remove oil and gas from its list of four commodity pillars. But nothing happened.