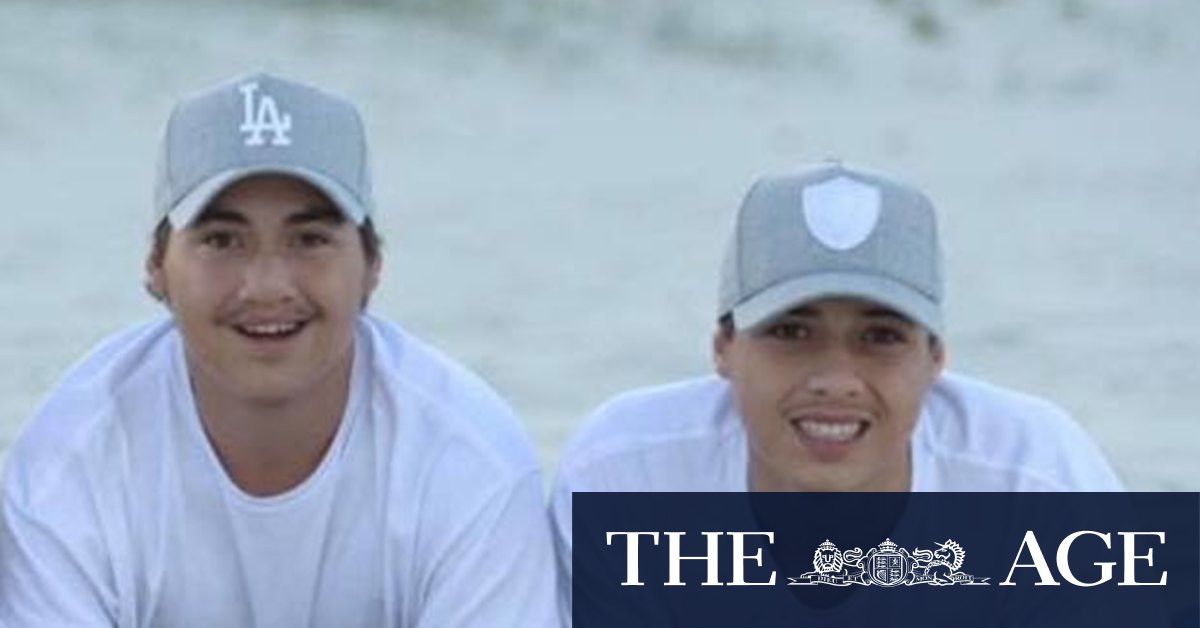 Supreme Court Justice Andrew Tinney said Kur had shown no remorse, his prospects for rehabilitation were poor and found he viewed the law and authority with contempt.
"I am moved to note … that there is no evidence that you are remorseful for what you did. That is unfortunate and very concerning," Justice Tinney said.
But the 21-year-old had been significantly punished by his time on remand, which was in addition to six months he served in custody in NSW – he fled north in the days after the stabbing – for unrelated charges that were ultimately withdrawn.
Justice Tinney said Kur and AM bore no responsibility for Horton stabbing the brothers, but acknowledged the killer would not have acted had his friends not instigated the violence.
"This was a senseless crime motivated, I believe, by nothing more than your selfish and concerning desire to exercise dominion over two young people you considered to be weaker than you," Justice Tinney told Kur.
His act of stealing the cap as the brothers lay critically injured was "cowardly and callous conduct".
"You were no more than a bully doing whatever you felt like doing, with no regard for the feelings and welfare of others," the judge said.
Kur came to Australia as a refugee from South Sudan but could now be deported to his homeland. He has past convictions for affray, assaults and robbery.
He was found unsuitable for a community correction order because of his lack of remorse and insight and history of breaching court orders.
AM, now 19, was last month put on a nine-month youth supervision order after serving some time in custody. He also pleaded guilty to robbery.