Workers have suffered the biggest cut in the purchasing power of their wages in 20 years with no sign employers are offering fatter pay packets to help deal with staff shortages.
In figures that put pressure on the Reserve Bank and the federal government, the wage price index increased by a less-than-expected 0.4 per cent through the three months to the end of June.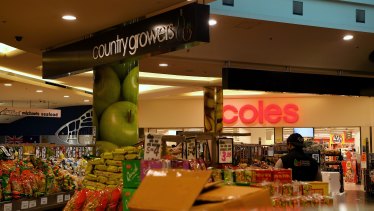 The Australian Bureau of Statistics reported wages over the past 12 months grew by 1.7 per cent. Over the same period, inflation rose by 3.8 per cent.
The fall in real wages, at 2.1 per cent, is the largest since mid-2001 and has occurred during a period of the largest increase in house prices – and average mortgages – in more than three decades.
The Reserve Bank had started cutting official interest rates in 2019 to help lift wages growth. Bank governor Philip Lowe believes wages growth has to be above 3 per cent, a level not reached since March 2013.
Some businesses have reported a shortage of workers, due in part to the closure of the international border, but the figures suggest companies are yet to offer higher wages to entice people into the workforce.
Private sector wages grew by 0.5 per cent in the quarter for an annual increase of 1.9 per cent. Public sector wages lifted by 0.4 per cent, with the annual rate falling to an all-time low of 1.3 per cent.
The ABS' head of price statistics, Michelle Marquardt, said the 0.4 per cent result was one of the lowest ever recorded by the bureau.
"Apart from a few isolated examples of skills shortages placing pressure on employers to meet expected market rates, the [0.5 per cent] private-sector wage growth recorded over the quarter was generally subdued," she said.