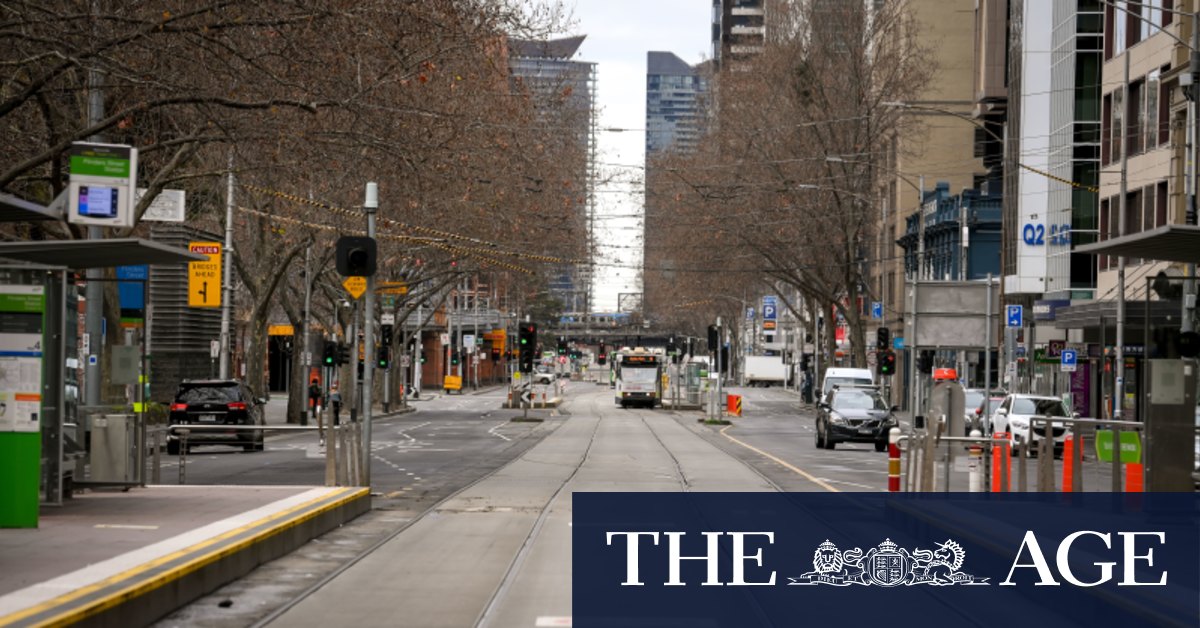 Professor Baxter said as draconian as reintroduced curfew and closed playgrounds seemed, it sent a strong message to people that collective behaviour had to change.
"The No.1 thing is people's mental health is suffering and they are exhausted," she said.
"What's mainly been driving this hasn't been egregious events. It's been small transgressions, so little things, like having small family gatherings, a play date at the park because your child is lonely or having some people over for a small birthday party. What's the harm going to be? Nobody has symptoms so it's a really low risk."
The data showed that last Friday, the amount of travel to retail and recreation sites within Victoria was at 33 per cent below pre-pandemic levels – the highest level of mobility during a lockdown since July last year.
University of South Australia epidemiologist Professor Adrian Esterman said pandemic fatigue could be "dangerous".
"Events like the street pub crawl in Melbourne create exactly the kind of situations where you get super-spreading events," he said.
The mobility data showed other areas — such as Wyndham and Hobsons Bay in Melbourne's west — recorded no significant change in movement levels compared with previous lockdowns this year.
Victoria recorded 57 new cases on Thursday — the largest so far this outbreak — including three mystery cases and 10 in the community during some of their infectious period.
Thirty-eight of these cases were people linked to Al-Taqwa College outbreak who tested positive on day 13 of their quarantine. Authorities expect more large numbers as more people reach day 13 testing on Friday.
The government announced three more drive-through vaccination hubs at Werribee, Broadmeadows and Wyndham.
Victoria's acting chief health officer Ben Cowie said of the 529 locally acquired cases since July 12, 80 were eligible but not vaccinated, 45 had received one dose and 23 were fully vaccinated. Of the 14 cases currently in hospital, none had been vaccinated.
Loading
Premier Daniel Andrews said there were 26,000 available vaccination appointments at state hubs in the next week.
Authorities are particularly concerned about strong, repeated COVID-19 fragment wastewater detections at an industrial estate in Sunshine West. The outbreak at Carlton's public housing towers was originally detected from wastewater results.
Victorian COVID-19 response commander Jeroen Weimar on Thursday apologised to Melbourne's Jewish population after he mentioned during a coronavirus briefing on Wednesday that members of the Orthodox Jewish community were among those who tested positive.
Meanwhile, police have issued more than 50 fines across the state, including 13 curfew breaches, 12 private gatherings and 11 mask offences.
Grants and hardship payments will be extended for Victorian workers and businesses for another two weeks to correspond with the extended lockdown.
Another $807 million, on top of the $2 billion already paid by the federal and state governments during this outbreak, will flow to recipients.
The majority of the payments will automatically transfer to more than 110,000 businesses that have already signed up to the state's relief payment scheme.
Commonwealth disaster payments worth between $450 and $750 a week will continue, and Victorian micro businesses and sole traders are encouraged to apply for these payments.
Loading
Small and medium-sized businesses are eligible for grants worth $10,000 to $14,000, while businesses can also receive $5600 through a business cost assistance fund. Licensed venues are eligible for a grant of between $5000 and $10,000.
Regional Victoria was out of lockdown towards the end of last week, which would have influenced the increase in mobility statewide, but the Google data shows increased mobility in most parts of Melbourne as well.
The Google mobility data is based on anonymised information the tech giant collates from smartphone users who opt in to sharing their location history. It has been used by both the state and federal governments as an indicator of lockdown compliance.
With Paul Sakkal
Stay across the most crucial developments related to the pandemic with the Coronavirus Update. Sign up for the weekly newsletter.