July job figures from the Australian Bureau of Statistics highlighted the difficulty tracking the true state of the economy.
The nation's jobless rate fell by 0.3 percentage points to 4.6 per cent, its lowest level in 13 years despite the creation of just 2200 extra jobs through the month. The participation rate fell by 0.2 percentage points while under-employment increased to 8.3 per cent.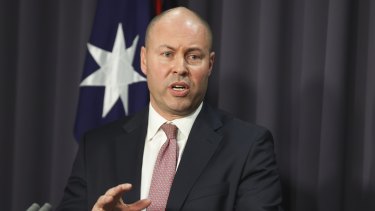 According to the bureau, NSW's jobless rate fell by 0.6 percentage points to 4.5 per cent, its lowest level since before the pandemic.
But total employment across the state fell by 36,400, there was a 64,000 drop in the size of the workforce and the number of people working zero hours jumped to 467,900 from 97,600 in June. The state's effective unemployment rate, considering the drop in participation and hours, was 8.3 per cent.
The survey was taken in early July, when NSW was hopeful of coming out of lockdown by the end of the month. Instead, it was extended while the lockdown has been tightened and broadened to the rest of the state.
Loading
By contrast in Victoria, which came out of restrictions, the jobless rate was steady in July at 4.5 per cent but the under-employment rate grew by 1.9 percentage points to 8.2 per cent and total employment grew by 0.5 per cent. This will turn around in the August result as Victoria's most recent lockdown is taken into account.
There are positive signs outside of Victoria and NSW. In WA, the jobless rate fell half a percentage point to 4.6 per cent, its lowest level since early 2013. The number of full-time jobs in the state also climbed to its highest level since the early 2010s mining construction boom.
EY chief economist Jo Masters said the real impact of lockdowns on the jobs market would soon become clear.
"The picture in August and September will look much different; while businesses are likely to try and adjust through hours worked, we expect jobs losses alongside rises in the unemployment and under-employment rates," she said.