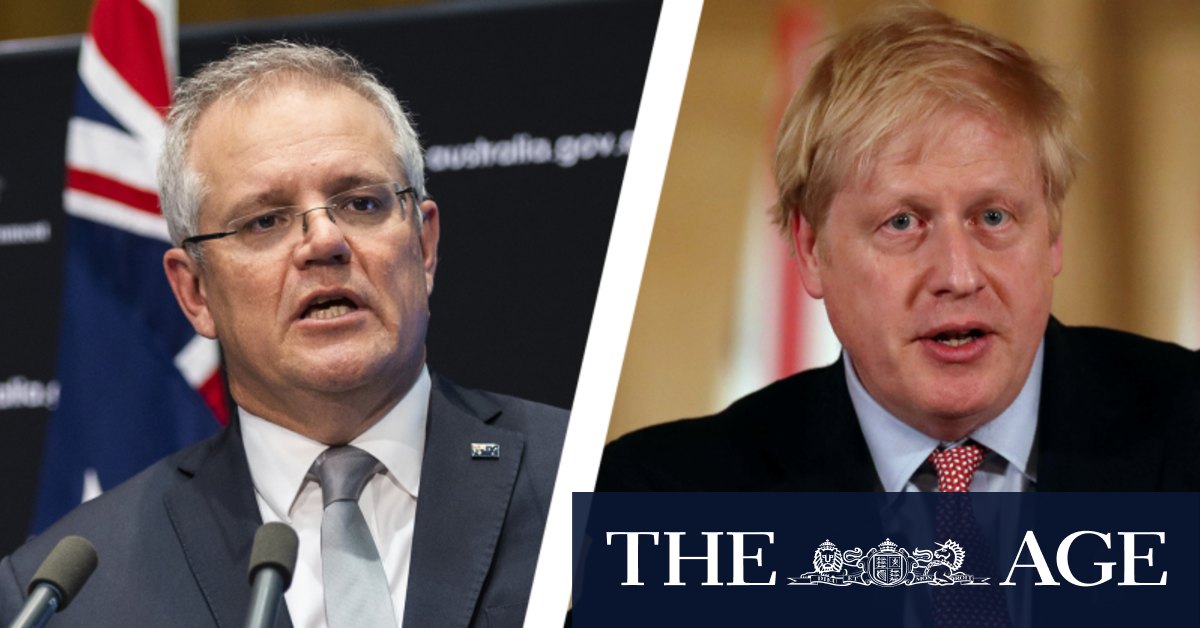 "The critics should look at the scoreboard because since 2005 we've reduced our emissions by 20 per cent," Mr Taylor told Sky News.
Loading
"That's more than the United States. It's more than Japan, it's more than Canada, it's more than New Zealand. Both Canada and New Zealand have barely reduced their emissions.
"And it's certainly more than China. China has increased its emissions in the last two decades by 200 per cent – it's now almost a third of global emissions."
Mr Biden has pledged to reduce US greenhouse gas emissions by at least 50 per cent by 2030, while Canadian Prime Minister Justin Trudeau has a target of 40 to 45 per cent by the same year compared with 2005 levels.
With Australian government MPs divided over whether to sign up to bigger emission cuts, Prime Minister Scott Morrison and Mr Taylor have fended off calls to upgrade their stated goal of reducing emissions by 26 to 28 per cent by 2030 compared to the levels of 2005.
Loading
Mr Pershing, a key adviser to the Obama administration at the Copenhagen climate summit in 2009, said Australia was a world leader on rooftop solar but was "not doing so well" on other counts.
"What is the dynamic for increased and continued export of coal? We see that driving an emissions trajectory," he said.
But the government has not accepted arguments from climate activists that Australia must take responsibility for emissions in other countries from coal exported from Australia, while Labor leader Anthony Albanese has said coal shipments will continue for decades.
Mr Taylor's response to the US pressure was based on the government's analysis of figures from the UN, the World Resources Institute and the quarterly updates on Australia's greenhouse gas inventory.
Loading
The analysis from the Department of Industry, Science, Energy and Resources finds that Canadian emissions fell only 1 per cent from 2005 to 2019, while New Zealand emissions fell 4 per cent and Japanese emissions fell 10 per cent.
The latest figures from the US Environmental Protection Agency found emissions had fallen by 13 per cent by 2019 on 2005 levels.
The Japanese government estimates that country's emissions fell 12.3 per cent by 2019.
The Canadian Department of Environment and Climate Change released figures earlier this year showing emissions had fallen from 730 million tonnes in 2005 to 715 million tonnes in 2019, or about 2.1 per cent. This includes land use change, which Australia also counts in its target.
Figures from New Zealand's statistics agency released last October showed net emissions, including land use change, had fallen from 55.9 million tonnes in 2005 to 55.5 million tonnes in 2018, a decline of 0.7 per cent.
The Morning Edition newsletter is our guide to the day's most important and interesting stories, analysis and insights. Sign up here.