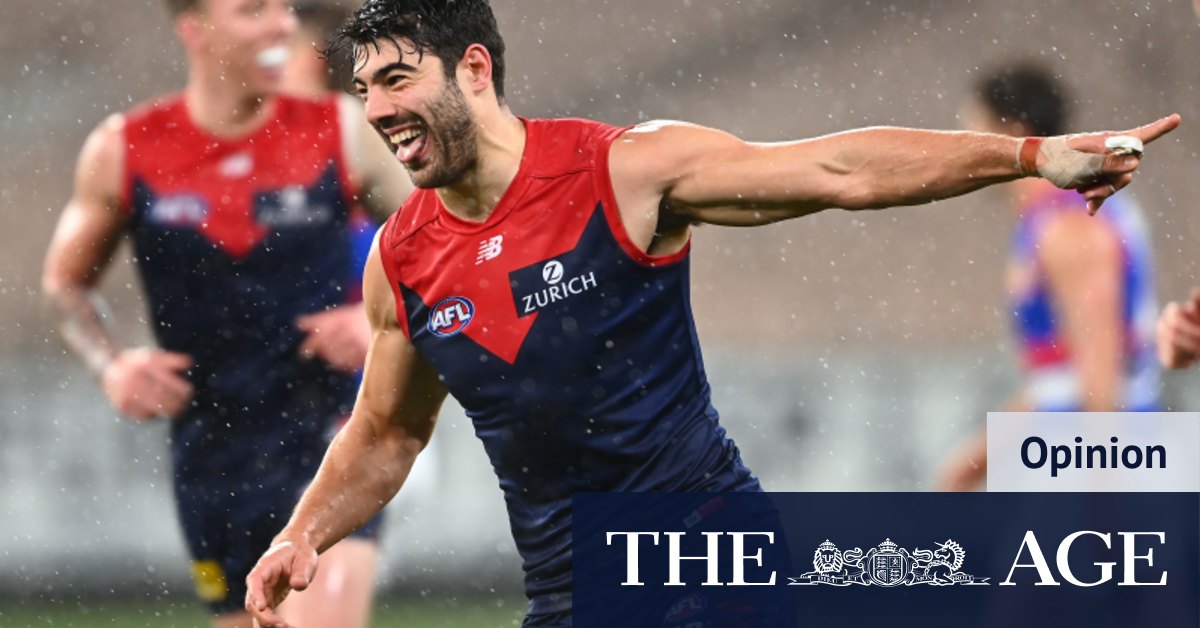 The notion of Melbourne "losing" the grand final is of little consequence, compared to the opportunity to relocate an iconic sporting event to a city, such as Perth, that can provide a packed stadium.
Loading
If the 2021 season has lost momentum in Victoria, as teams were out of finals contention too soon and the absence of crowds gave Melbourne games the appearance of pre-season matches, taking the finals on the road offers us a novel spectacle and potential uplift.
These finals will also provide a new premier, since Richmond won't be part of it – if the Doggies don't win it (their recent form against them), then the premier will be a team that's waited at least nine years.
And should that team be wearing red and blue, then the game's longest premiership drought (VFL/AFL) will be over, with the cruel twist that the grand final is increasingly less likely to be run and won at the ground that gave birth to the Melbourne Football Club in 1858.
If it's the Cats, then their chips-in gamble on mature players – especially Jeremy Cameron – will have landed, Patrick Dangerfield will be sated and Chris Scott no longer be judged harshly. For Port Adelaide, the heroes of the hour would be Travis Boak and Robbie Gray, who kept the faith in darker times.
Loading
The absence of a standout team, and relatively small gap between sides, means the finals promise a degree of uncertainty.
Sydney is capable, and so – if the planets align – are the Giants. The Bombers, having knocked off the Doggies only a couple of weeks ago, will fancy themselves a show of breaking their 17-season finals duck (provided they beat Collingwood first).
The Lions aren't at their peak, but they'll get a Gabba game , they've got enough talent even without Eric Hipwood, and who knows what Joe Daniher might produce.
Dustin Martin has been Mr September – and Mr Late October in 2020. He was surpassed this season by Marcus Bontempelli and Christian Petracca, a pair who have been given the chance to elevate their station further by raising their games when the stakes are highest.
For much of the time, footy doesn't distract us so much as reinforce the ills of Australian society.
Good people are brutally discarded, money drives decisions, our inadequate treatment of First Australians is showcased, drugs and alcohol are abused, and players and officials find myriad embarrassments.
But, amid the pandemic and those modern verities of professional sport, we should never forget – as the career of Eddie Betts attests – that the game must also be a vehicle for uplift and joy.
Even if it's only from your couch, just enjoy the finals.