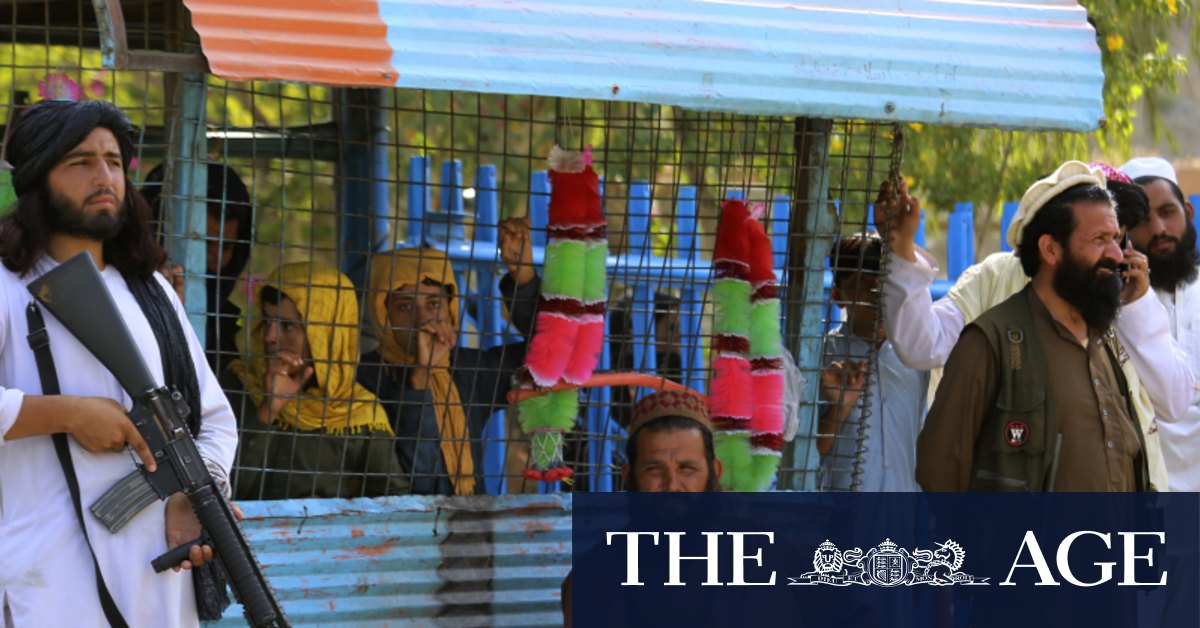 "After 20 years, the United States made a judgement," Mr Morrison replied.
"What was your judgement?" Mr Speers asked. "Did you disagree with that judgement? Did you at any point raise a concern with President Trump or President Biden?"
"We've had numerous discussions about these issues over the years. I'm not going to go into those discussions," Mr Morrison said.
While the Prime Minister was visibly frustrated with the volley of questions, Mr Speers said Australians, including those who served in Afghanistan, should know whether he disagreed with the American withdrawal.
Mr Morrison answered by saying the Australian presence in Afghanistan was "entirely conditional" on the US presence there.
Australia organised four flights out of Kabul last night and more than 300 people were evacuated. This brings the total to eight flights, in the middle of what Mr Morrison said was a "chaotic" situation. The conditions on the ground in Kabul have been worsening, with reports of deaths around the airport from shootings or from people being trampled as they tried to leave.
Loading
"What we are simply doing right now is getting as many people out safely, with the proper checks being done both on the airfield itself and as well as back in the Emirates, to ensure we are doing the right thing in terms of Australia's national security interests, but also the right thing by humanitarian interests," he said.
"We will get as many people out as safely as possible."
Australian, UK, US and New Zealand citizens and visa holders are among those being assisted on these flights.
Mr Morrison said he couldn't guarantee the situation in Afghanistan, but 430 people had been taken out of the country ahead of the takeover.
The Australian embassy in Afghanistan was closed in May, four months ahead of the military withdrawal, but the Taliban takeover happened much faster than most global leaders say they expected.
"I wouldn't say [the Taliban takeover] was a surprise … and that's why we were taking the actions that we were taking as far back as before April to ensure we were massively accelerating how we were getting people processed to get them out of the country," he said. However, he said many people were wise "in hindsight".