The number of people seeking advice from financial counselling help lines has soared as COVID-19 lockdowns and severe restrictions take a heavy toll in the nation's two most populous states.
Thousands of New South Wales and Victorian residents and small business owners have sought assistance from the National Debt Helpline and Small Business Debt Helpline as they struggle to make ends meet.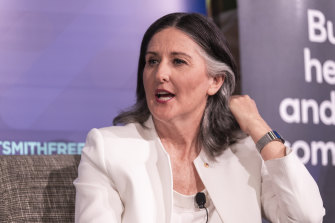 Both the national not-for-profit help lines are co-ordinated by Financial Counselling Australia (FCA), the peak body for financial counsellors.
"People are really struggling during these lockdowns," says FCA's chief executive Fiona Guthrie.
"We want people to know that financial counsellors care and are here to help. They provide independent and confidential advice to people in financial hardship," Guthrie says.
Demand for hardship advice has increased dramatically over the past few months, with 80 per cent more calls made to the Small Business Debt Helpline in July than in May.
Among the top issues raised by small business owners is uncertainty about government grants and how to access them, not being able pay commercial leases and problems with debt collectors.
Calls to the National Debt Hotline have not increased quite so dramatically, but visits to its website from the start of the year to the end of July are 25 per cent higher than the same period last year, when there were also lockdowns. There were more than a quarter of a million website visits from January 1 to July 31.
The top reasons for calls included mortgage arrears and how to obtain hardship arrangements with lenders, advice on rent arrears, credit card debt, utility bills, separation and family violence.