Family and friends are mourning the death of a Sydney mother of three who tested positive to COVID-19, while her husband battles the virus in hospital.
Ianeta Isaako has been named on social media as the woman in her 30s who died at her home in Emerton on Monday.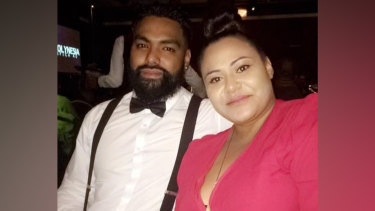 NSW Health on Tuesday afternoon confirmed Ms Isaako's death was being investigated by the Western Sydney Local Health District and has been referred to the Coroner.
"NSW Health extends its deepest sympathies to her loved ones," a spokesperson said.
It marks the 75th death in the state since the most recent COVID-19 outbreak started in June. There have been 131 deaths in total in NSW since the start of the pandemic.
Penrith RSL Junior Rugby Union Club led tributes to Mrs Isaako, saying her husband remained ill in hospital.
"Our hearts are breaking and our thoughts are with your beautiful children, loving husband and wider family," the club said on Facebook.
A family member posted: "Covid's a joke to everyone not until it hits one of your family members. Sending our love to our family in SYD/AU during this time of sadness.
"Your smiling ways and your giving heart as well as your warm nature will always be remembered always."