Delivery riders have been given their first look at a new industry award that food giant Menulog hopes will set wages, penalty rates, and work hours in the sector, which has boomed because of lockdowns.
Other firms such as Uber and Deliveroo insist their drivers and riders are correctly described as independent contractors, who get more flexibility but lack the rights employees traditionally receive, such as a minimum wage, superannuation and unfair dismissal protection.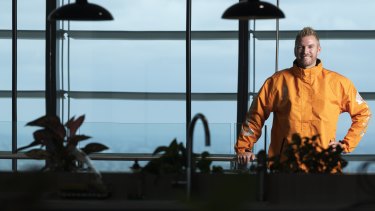 Menulog broke with its competitors in April to declare it wanted to move toward employing staff directly, which it has trialled on a small scale already.
But the draft industry award published this week could have much broader implications because it offers a set of pay and hours rules specifically designed for the industry, which other players could take up if it becomes law.
"The proposed award offers couriers certainty in their pay and conditions," Menulog's Australian managing director Morten Belling said. "It also seeks to provide employee couriers with a number of flexibilities that independent couriers currently enjoy, such as the option to pick up additional delivery shifts at their discretion without any particular minimum engagement."
There are several hurdles for Menulog to clear in its pursuit of setting up the award. The Fair Work Commission, which manages Australia's minimum industrial conditions, has to be convinced the rules for fast food workers, transport workers and the miscellaneous fallback award either do not apply or are inappropriate.
Compared to the transport award's minimum wage of $21.53 an hour, Menulog's proposal offers lower pay, starting at the absolute national minimum of $20.33. That is also lower than the fast food minimum of $22.33. The transport and food award pay scales for workers doing more advanced duties also cap out at a higher level, offering those employees more opportunities for advancement.
Uber and Deliveroo, Menulog's largest rivals, declined to comment because they are not involved in the process of negotiating the new award. A study commissioned by Uber earlier this year found its delivery workers were paid an average of $21.55 an hour after costs, though that only applied at meal times when deliveries are likely to be more frequent and wages higher.
Worker advocates have argued the precariousness of independent contractor work and what they see as low pay rates were a factor in a string of deaths in the industry last year.