A man will stand trial on 60 charges of rape and dozens of other allegations he drugged and sexually assaulted 11 women over more than three years.
Frank Hu, also known as Xiaodong Frank Hu, pleaded not guilty to more than 200 charges on Thursday following a two-day hearing in Melbourne Magistrates' Court.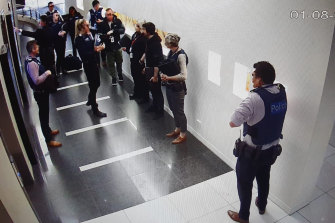 Mr Hu, 34, is accused of sexually assaulting 11 women between 2016 and 2019 after he was arrested over allegations he lured women to his Melbourne office – where he ran migration and travel agencies – under the pretense of offering a job interview.
Charge sheets allege Mr Hu administered drugs to the women and that he sexually assaulted them.
Forensic physician Sanjeev Gaya told the court on Thursday several of the complainants afterwards reported feeling tiredness, fatigue and amnesia, and that those symptoms were consistent with them being drugged by substances that attacked their central nervous system.
"There is no other medical explanation for that constellation of symptoms," Dr Gaya said.
Mr Hu pleaded not guilty to 60 charges of rape, more than 60 counts of sexual assault and more than 80 offences where he allegedly administered drugs into another person.
Twenty of the drug-related offences are allegations he engaged in reckless conduct endangering death.
One charge alleges he drugged a woman and that it caused her to go into cardiac arrest in July 2019. Mr Hu was arrested soon after that incident.