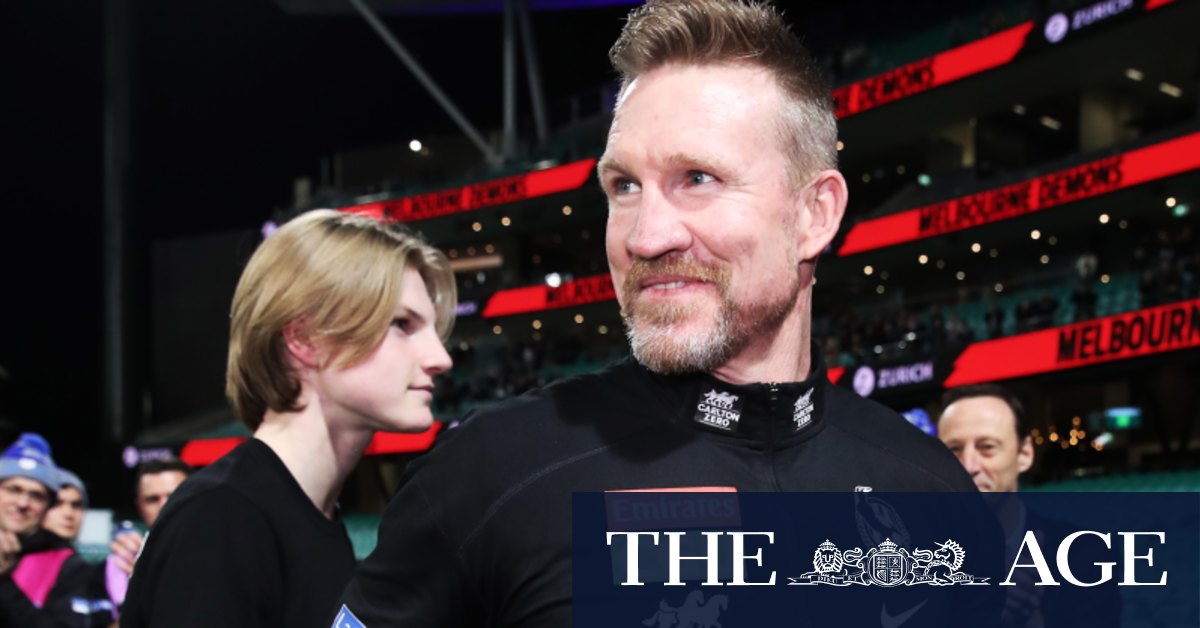 Sayers has already had an extensive, 45-minute conversation with the prospective new coach.
Sayers revealed on Friday that Lyon was "excited" about interviewing for a role now free after Teague was sacked over a range of issues – including a poor defensive game plan – highlighted in the club review.
"What I can tell you is I did have a conversation with Ross [Lyon] last night. A general conversation for about 45 minutes," Sayers said on SEN.
"Ross is excited to put his hat in the ring once we figure out whatever is the process to move forward at the Carlton footy club.
Loading
"Now we pivot and we're looking for the best coach that we can possibly get to get a fantastic group winning games, into the finals next year and away we go. We're going to try and accelerate through the process."
The Blues had unofficially spoken with Lyon, considered favourite for the top role, in recent weeks.
While industry sources say Lyon is the Blues' No.1 priority, Sayers said he was due to contact other prospective candidates on Friday, while the board would also finalise the interview process, led by club great and new board member, Greg Williams.
"I am not sure we have a No.1 priority. We are going to look at a number of coaches, I am sure. Greg Williams is going to lead that process as the new incoming football director," he said.
Loading
While externally there has been discussion about how Lyon could work with football boss Brad Lloyd – the pair seen to have had strained relations late in their days together at Fremantle – Sayers said Lloyd was "the ultimate professional" and would work for the club's best interests if Lyon won the job.
"Brad is doing a power of work for the Carlton Football Club at the moment. Do I understand or know or pretend to know how that relationship is or isn't, I have no idea," Sayers said when asked about Lloyd and Lyon.
"If Ross did make it through the process was our preferred option, and this is obviously all hypothetical, I am sure Brad would tuck in and do what is in the best interests of the Carlton Football Club."