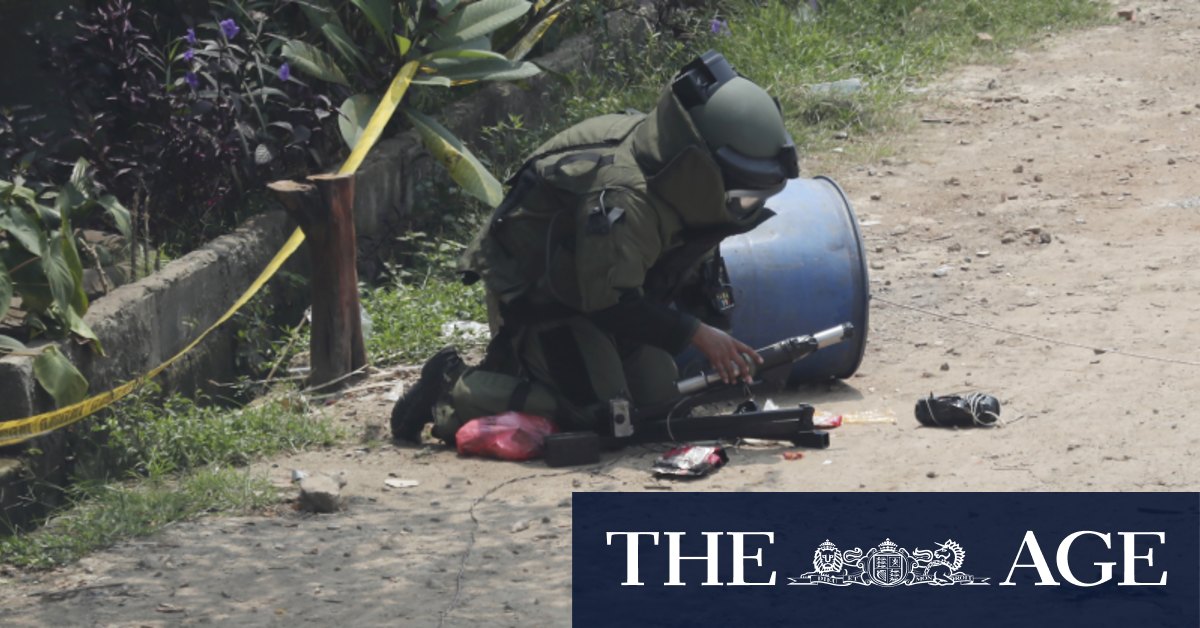 If that was a shot at arch enemy Pakistan for having been a hub for terrorists, Pakistan Foreign Affairs Ministry spokesman Asim Iftikhar Ahmad said it also condemned terrorism in all forms.
The Taliban itself also said, via a spokesman, that it denounced the attacks and that the Islamic Emirate of Afghanistan, as it refers to itself as, was "paying close attention to the security and protection of its people and evil circles will be strictly stopped".
There have been fears that the return of the Taliban to power in Afghanistan could inspire a resurgence of violent Islamic extremism that stretches to other parts of the world including south-east Asia.
The attacks in Kabul were claimed by terror group ISIS-Khorasan, or IS-K or ISIS-K, a wing of Islamic State in Afghanistan and Pakistan that is an ardent adversary of the Taliban.
In Indonesia, police have said terrorism suspects they captured this month had told them of plans for an attack on the country's Independence Day last week by members of al-Qaeda-linked Jemaah Islamiyah.
Loading
Counter-terrorism operatives there have engaged in a ruthless campaign to weed out insurgents from JI, which was behind the 2002 Bali bombings, and Jamaah Ansharut Daulah, the hardline IS-affiliated militants blamed for more recent attacks on churches in Indonesia and the Philippines.
"The development in Afghanistan makes security agencies give more serious attention [to the security situation] not just the police but other agencies as well such as the State Intelligence Agency and [national counter-terrorism agency] BNPT," Indonesian police spokesman Rusdi Hartono said on Friday.
"We also monitor the ex-Afghanistan people [Indonesians who used to fight there].
"[Indonesian police's counter-terrorism squad] Detachment88 has recently arrested 58 alleged terrorists. This is part of our effort to protect our country from these groups. They are from JI and JAD. Until now, conditions are under control.
"Of course, we hope what happened in Afghanistan will have no effect on the situation at home."
The Taliban's reclaiming of authority with the American withdrawn from Afghanistan was earlier met with euphoria in extremists in south-east Asia that have traditionally had links with al-Qaeda.
Jamaah Ansharusy Syariah, an offshoot of JI fronted by the son of Abu Bakar Bashir – the cleric who approved the Bali bombings – greeted the fall of Kabul with a statement last week rejoicing "for the victory of the Islamic Emirate of Afghanistan fighters".
Get a note direct from our foreign correspondents on what's making headlines around the world. Sign up for the weekly What in the World newsletter here.