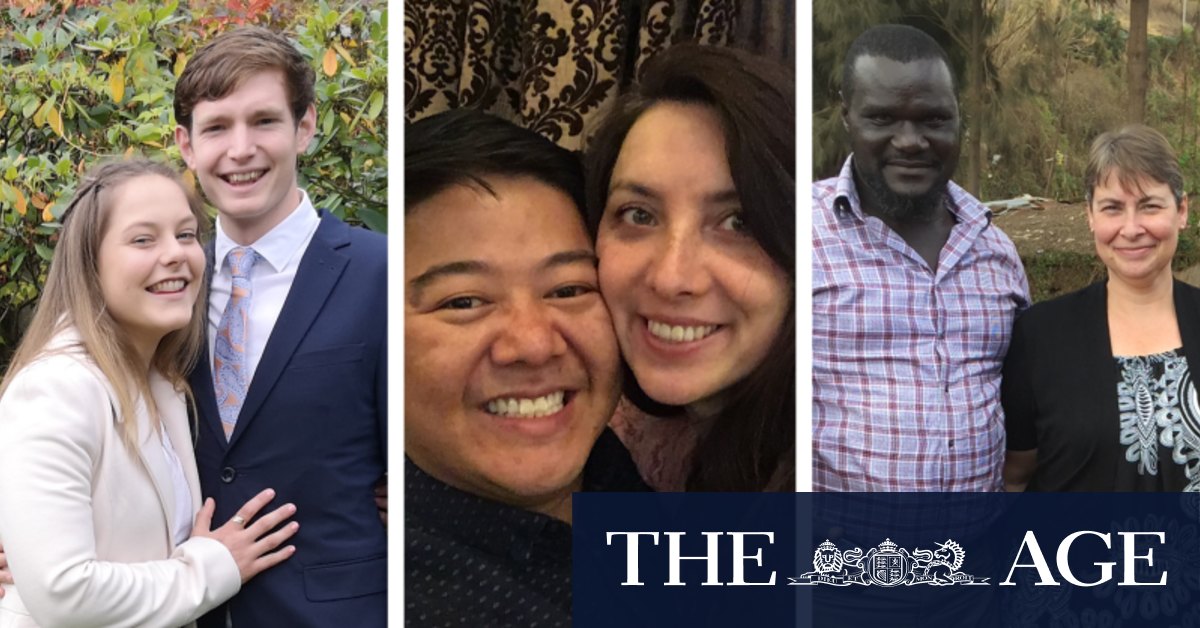 Lee Clayton and David Ambuso will have been apart for almost two years by the time they finally get to see each other in November, which they said had been very emotionally draining.
Loading
They've had three planned wedding dates come and go while the pandemic has kept them stuck in Australia and Kenya respectively. Mr Ambuso had five travel exemption applications rejected between April and June.
Now he's got the approval and has flights booked for October.
"We can now finally get married and get on with our lives. I'm looking forward to our first Christmas together, and having him involved in the broader family celebrations," Ms Clayton said.
"David told me that he can't help but keep looking at his flight booking. In David's words, 'It's not easy to accept that our battle is finally over'."
Another couple, Alicia Tucker and Simon van Oordt, will also be on their way back to Australia within weeks after having a civil marriage in the Netherlands. They had found themselves unable to prove to immigration officials their relationship was real because their Christian beliefs stopped them from living together.
Loading
Ms Andrews has also heard from many couples grateful for the change in rules.
"Allowing prospective marriage visa holders to apply for an exemption to come to Australia, get married, and start their lives here will bring relief to those whose plans have been disrupted for so long by COVID-19," she said.