Long-time pub operators have spent up to $100 million on a swathe of pubs across regional NSW in preparation for a surge in tourism after the state-based lockdowns and restrictions are lifted.
The vendors are taking advantage of the demand with high prices being settled. Most have been around the Northern Rivers district with buyers anticipating a rise in summer visitors who prefer to stay within the state.
One of the stalwarts of the NSW regional pub sector, Rod "Ned" Kelly has grown his portfolio of hotels with the acquisition of the freehold going concern of the Tattersalls Hotel in Casino, for about $10 million.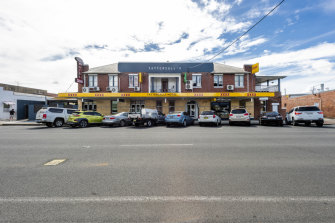 Local publican Craig Lusby bought the pub in 2011, and after nearly a decade and looking at retirement he noted the favourable market conditions and listed the business in May.
Kelly & Co Hotels snapped it up in a deal that included eight gaming entitlements from the nearby Oxford Hotel, owned by the same vendors. The group owns seven regional hotels including Kelly's Irish pub in Mudgee, the Criterion Hotel in Weston, and the Old Bar Tavern on the state's Mid North Coast.
"We'll concentrate on bringing back those aspects and the natural beauty of the historic hotel, rather than try to create anything shiny and new," Mr Kelly said.
Occupying a 1944 sq m CBD block, the two-storey Tattersalls enjoys a profitable mix of trade, predominantly through gaming and bar sales. It also counts a bistro and commercial kitchen, popular function space, and 20 pub-style accommodation rooms plus more than 50 parking spaces.
Established in 1859, it lays claim to being Casino's oldest existing business, and its heritage elements are the first of a range of plans Kelly has for the pub.
Another freehold hotel, the Thunderbolts Inn, Uralla, on the New England Highway between regional hubs Tamworth and Armidale was also sold recently by Warren Moore of Moore's Investments, for more than $3 million. The buyer was long-time pub owners the Roche Group, which holds significant agricultural and hospitality assets in the region.