Wheelchair tennis duo Dylan Alcott and Heath Davidson have made the gold medal match for the quad doubles following a 6-2, 6-4 win over Japanese pair Moroishi and Sugeno.
The Aussies, who won gold in Rio, raced to a 5-0 lead before taking out the first set. Their opponents fared better in the second set but Alcott and Davidson were clinical en route to yet another final.
They will play in singles matches over the coming days before their final on Wednesday.
"We're into a gold medal game so we're stoked," Alcott said. "A bit nervous, a bit tight there in the second [set] but they played awesome. I guess we were maybe lucky there wasn't a home crowd there for a bit because when they were rallying they were pretty dangerous. Awesome to get to a gold medal match with one of your best mates. It's incredible. We smiled and had fun and that sometimes weirds people out. People ask if we're taking it seriously and we are but we have fun. Supposedly when you play sport you have to be allergic to having fun."
The White Tiger couldn't get a great start in his 100m final (T13) and finishes in fifth. His time of 10.84 is almost a PB.
Irish star Jason Smyth wins it in 10.53 seconds.
Silver. Silver. Silver. Silver. That's how 20-year-old sprinter Isis Holt's Paralympic medal tally looks after four second places across Rio and Tokyo.
She was in front in her T35 200m event but Zhou Xia from China, who beat her in the 100m, comes storming home to claim gold.
It's a world record (27.17) by a staggering 1.05 seconds.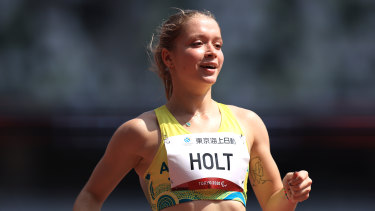 Before yesterday, Australia hadn't won a game in women's goalball since 1996. They may just do it twice in two days.
Aussie duo Dylan Alcott and Heath Davidson are up 5-0 in the first set against a Japanese pair in the semi-finals of their quad doubles tournament.
If they win, they'll play tomorrow in a final, before the singles program kicks off a little later next week.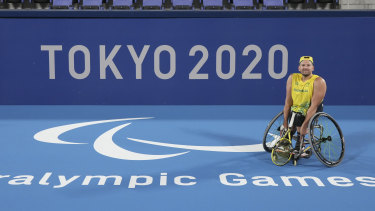 Finally, after 2.5 days without a gold, Australia can celebrate with Madison de Rozario claiming first place in the T53 800m final.
She edges Zhou Hongzuaun and Catherine DeBrunner to win her first gold. A great story. We'll have all the reaction shortly.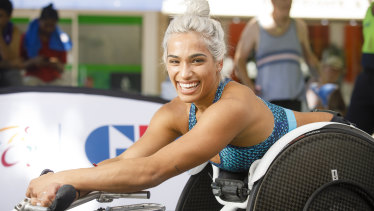 Australia's wheelchair rugby team has missed out on a Paralympic medal for the first time since 2004 following a 60-52 loss in their bronze medal match to Japan.
The Steelers' brilliant reign as the undisputed best team in the world ended abruptly on Sunday following the team's fourth loss from five starts in Tokyo.
"It's still very raw," said coach Brad Dubberley, who has been in charge of the team for 15 years. "We've had such success for such a long period of time. We know we're such a better team than the result out there today. We have dealt with chaos and barrier after barrier for so long. Super proud.
"If you said to me a few months ago we'd finish fourth and win one game, I wouldn't have believed you."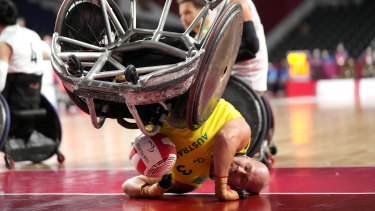 Samuel Von Einem goes down 11-6, 7-11, 11-7, 6-11, 9-11.
It's a silver medal though, which is nothing to sneeze at. A great effort against Hungary's Peter Halos, who was tooo good tonight.
Australia has another two gold medals hopes on Monday night, with Li Na Lei and Qiang Yang doing battle in their categories.
Von Einem loses the fourth game 11-6. Two-all. All down to the fifth game.
G'day all, I'll be seeing the blog through for the rest of the evening.
Aussie table tennis player Samuel Von Einem is up two games to one (best of five) in his class 11 singles gold medal match (11-6, 7-11, 11-7).
One more game and he'll win the gold. Would be Australia's eighth of these Paralympics.
According to his biography on the Paralympics Australia website:
Samuel Von Einem was an avid tennis player before relocating to Abu Dhabi, UAE in 2003. Due to the heat, his parents kept a table tennis table inside their house and he began playing table tennis instead.
He first represented Australia in 2011 at the ITTF Junior Circuit in Dededo, Guam, and in 2015 he became eligible for Paralympic Games qualification.
Making his Paralympic debut in Rio the following year, Samuel won Australia's first medal in table tennis in Paralympic or Olympic competition since Terry Biggs' gold in 1984.