In an interview with Afghan state television, Taliban spokesman Zabihullah Mujahid discussed restarting operations at the airport.
"If we are able to fix everything on our own, then we won't need any help," he said. "If there is need for technical or logistics help to repair the destruction, then we might ask help from Qatar or Turkey."
General Kenneth McKenzie, who leads the US Central Command, announced on Tuesday (AEST) that the last C-17 American military aircraft had departed the international airport in Kabul at 11.59pm on Monday August 30, local time.
McKenzie said that more than 122,000 people have been airlifted out of Kabul since August 14, making the effort the biggest non-combatant evacuation in US history.
But somewhere between 100 and 200 Americans who had been trying to make it through the airport gates had been left behind, along with thousands of Afghans who had been granted visas by the US and their allies but had not been able to board an evacuation flight.
General McKenzie acknowledged: "We did not get everybody out that we wanted to get out."
"I think if we'd stayed another 10 days, we wouldn't have gotten everybody out that we wanted to get out and there still would've been people who would've been disappointed with that. It's a tough situation."
The evacuation effort become more dangerous over time, culminating in a suicide bomb attack by the IS-K terror group that killed 13 US soldiers and at least 169 Afghans at the airport gate.
"Every single US service-member is now out of Afghanistan," McKenzie said.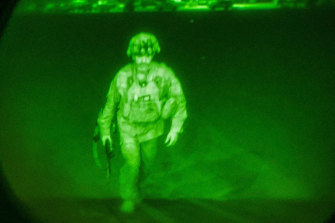 Major General Christopher Donahue, commander of the 82nd Airborne Division, XVIII Airborne Corps, was the last soldier to leave Afghanistan just before midnight, captured on night-vision in an image tweeted by the Pentagon a few hours later.
A former special assistant to the chairman of the Pentagon's Joint Chiefs of Staff, the high-ranking soldier was deployed to Afghanistan this month to help secure the Kabul airport.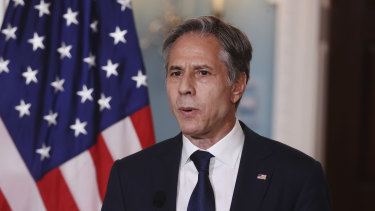 "The military mission is over," Secretary of State Anthony Blinken said in a public appearance. "A new diplomatic mission has begun."
American diplomats who had worked from the now-closed embassy will be based in Doha, Qatar.
Members of the UN Security Council had earlier passed a resolution pressing the Taliban to continue to allow Afghans to travel, allow humanitarian aid to be distributed, uphold human rights and combat terrorism.
Blinken left open the possibility of continued engagement with the Taliban.
"Any engagement with a Taliban-led government in Kabul will be driven by one thing only — our vital national interests," he said.
If the US can work with a new Afghan government in way that helps protect American interests, brings stability to the region and preserves the gains of the past two decades, "we will do it," Blinken said. "But we will not do it on the basis of trust or faith."
The Taliban also called for good ties with the US.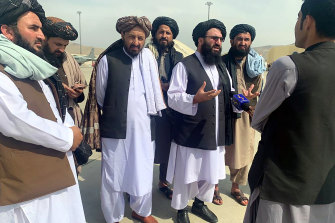 "The Islamic Emirate wants good and diplomatic relationship with the Americans," Mujahed said.
"We highlight to every occupier that whoever sees Afghanistan with an evil eye will face the same fate as the Americans have faced," he added. "We've never given up to pressure or force and our nation has always sought freedom."
"We can't control our emotions," Bilal Karimi, a member of the Taliban's Cultural Commission, said by phone from the airport. "We have defeated the world's most powerful country and gained our independence."