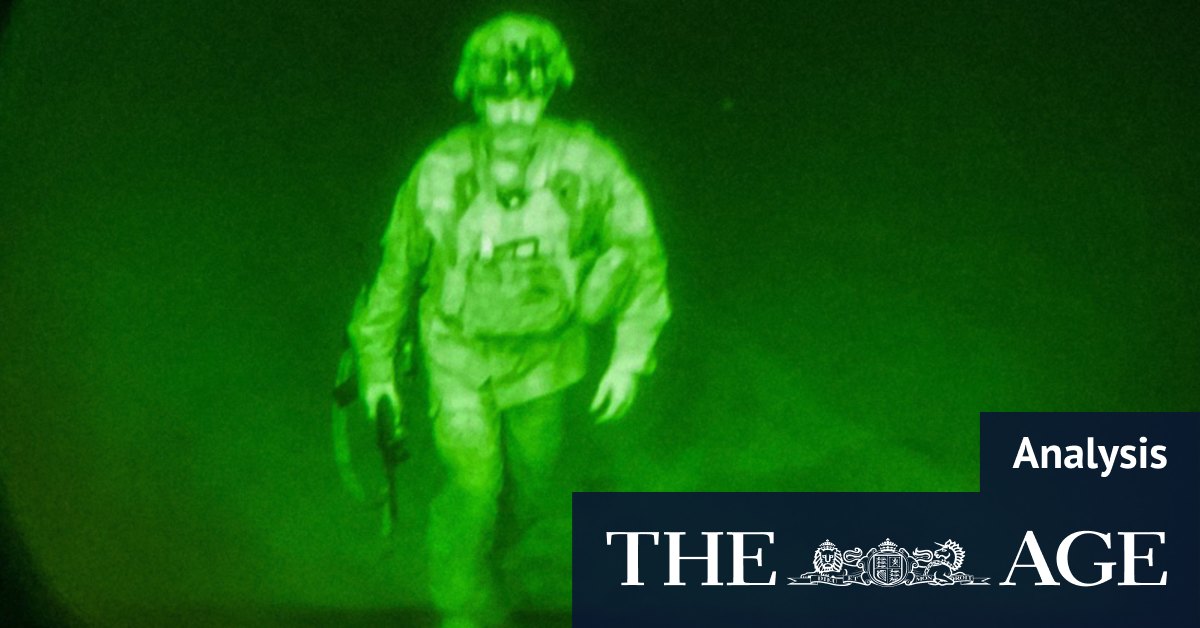 Washington: The moment was circled on the calendar months ago, yet when the longest war in American history finally ended it still came as a surprise.
When President Joe Biden announced that all American troops would be out of Afghanistan by August 31 it was widely assumed to be referring to US time.
Instead the final American military jet took off from Hamid Karzai International Airport just before the stroke of midnight on August 30 in Kabul, a day earlier than most people expected.
A 20-year war that most Americans had long ago tired of was coming to a sad and profoundly unsatisfying end. And why should it feel any different? This was a surrender and a defeat for both America and the western world.
It would be churlish to say nothing was achieved in two decades. A jihadist foreign terrorist organisation has not directed a major attack inside the United States since September 11, 2001. That's thanks in some part to the destabilisation of al-Qaeda's network in Afghanistan. A generation of Afghan girls could go to school and live in relative freedom.
Those days are over. Well before the last C-17 left the tarmac, the war was already lost and Afghan democracy, such as it was, had collapsed. Two weeks had passed since the Taliban — deposed by a US-led coalition after the September 11 attacks — seized control of Kabul. No-one, least of all the US intelligence agencies, expected the Afghan government and military to fold anywhere nearly as quickly.
The first impression of the subsequent evacuation effort was one of chaos, as desperate Afghans fell to their deaths from the side of a military plane.
As the withdrawal deadline approached, the Biden administration could console itself with the fact that no American troops or civilians had died during the pull-out. That saving grace was shattered last Thursday when a suicide bomber detonated a vest packed with explosives outside the airport gate, killing 13 US troops and at least 169 Afghans. The bloodiest day for the US military in Afghanistan in a decade came in the war's final days.