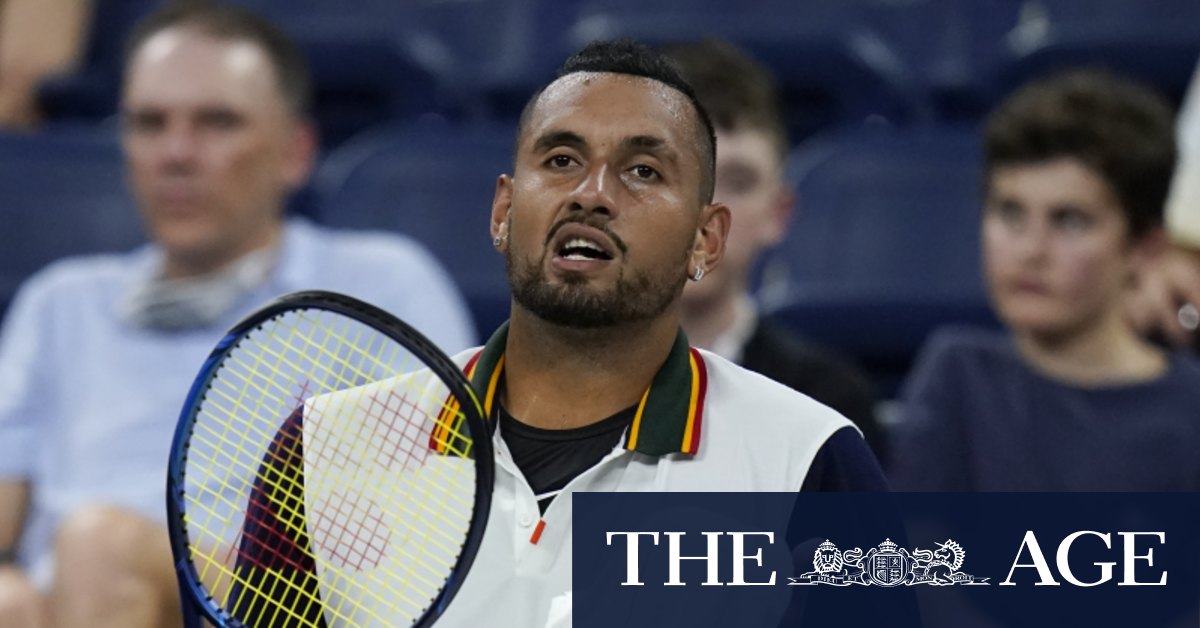 At the change of ends, Kyrgios pleaded with chair umpire Carlos Bernardes to be reasonable.
"It's like f—ing 70 degrees out here bro, I don't want to walk back and forth," Kyrgios said. "That's so stupid. My job is to come out here and play for the people, not walk back and forth between towels."
As tensions simmered on the towel front, Kyrgios turned his attention to the two people in his box – manager Daniel Horsfall and girlfriend Chiara Passari.
"You're the only two in here wearing a mask," Kyrgios said. "I'm looking at you and all I see is a mask. I can't understand what you're saying."
The 26-year-old was also seething about Stefanos Tsitsipas' controversial bathroom break in his clash against one of Kyrgios' friends on tour, Andy Murray.
Tsitsipas left the court at the end of the fourth set for a bathroom break that stretched to almost eight minutes. Murray said he had "lost respect" for the Greek star. Kyrgios clearly agreed.
"Taking 20-minute bathroom breaks is also part of the game," Kyrgios replied when told fetching his own towel was part of the game. "I need to take a shit. That's part of the game. It's f—ing stupid."
Kyrgios' attention was on towels, Tsitsipas and his box, while Bautista Agut focused on progressing to the second round.
Loading
The Spaniard is known for his ability to reach ball after ball to force opponents into errors.
That's how he deconstructed Kyrgios' game, breaking the Australian three times in the final set on his way to a win identical to the last time the pair met, at the ATP Cup last year.
Kyrgios' career is approaching a crossroads. His form since Wimbledon has been dismal, winning just one match.
He will soon return to Australia for some time off and prepare for his home grand slam. He needs to make a run into the second week at Melbourne Park to reinvigorate a return to the court which has lost momentum in the last two months.
Sports news, results and expert commentary. Sign up for our Sport newsletter.