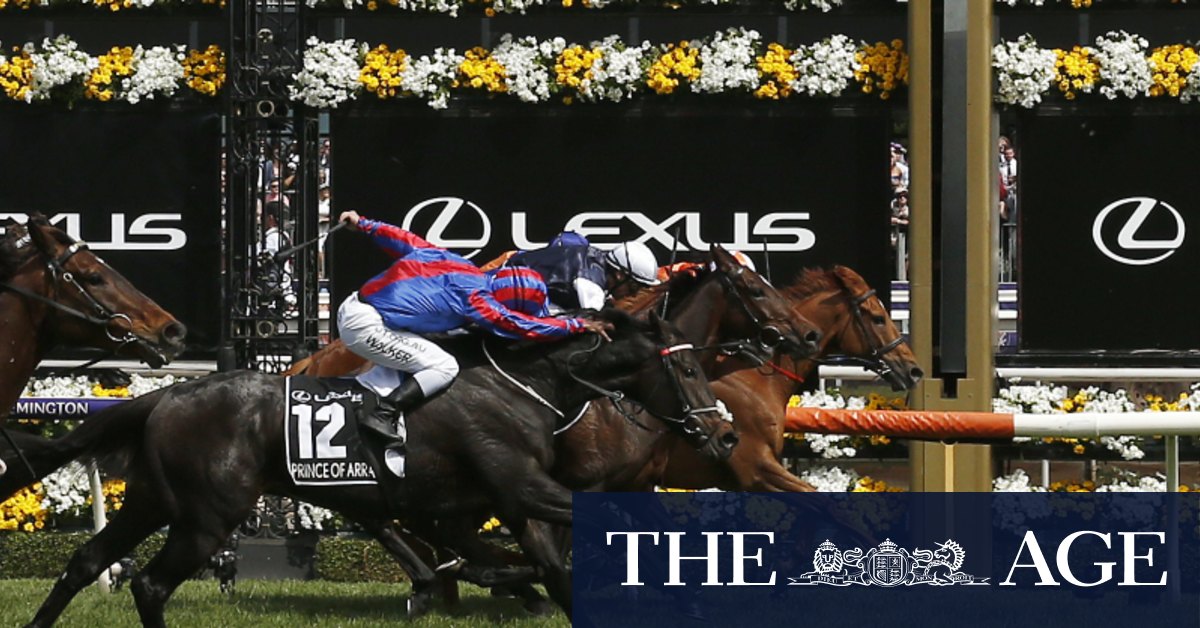 "If you want to agree on crowd numbers or have people in grandstands a week or two is plenty [of notice], I think. That's the sort of thing I will talk to the clubs about … you can have a smaller crowd in designated seats with a pretty short lead-up."
Meanwhile, Fellowes is looking forward to his star galloper returning to Flemington for another tilt at the Cup, in which he has placed three times.
"He had two different sets of MRI scans, he then had to go in for a bone scan, so that was three separate visits to the hospital," he told Britain's Sky Sports Racing.
"Along with checks by British Horse Racing Authority vets, X-rays being sent over to Australia, trot-ups being sent over to Australia, scope reports being sent over to Australia, so he has been through an awful lot. He's an eight-year-old, he's been through considerably more in his career, and he has taken it like a pro."
The horse will also have to undergo more tests when he arrives in Australia as Racing Victoria officials are determined to do everything they can to prevent the bad publicity of another death in the Melbourne Cup.
Loading
"So when they get to Australia they are not guaranteed to run. It's [the costs] going to bar a lot of people from going, your smaller owner, sadly. It is going to hinder those really nice, romantic stories of the small guys going over there and winning a massive race.
"Luckily Prince Of Arran has won £2 million in prizemoney and he has recovered any costs he has had to incur this year anyway.
"It's a huge undergoing, and had he not got such a huge record in Australia and the experience he had I probably would not put him through it.
"But because I know he loves Australia and because we know that he takes all that in his stride we were happy to put him through it and chance our arm and see if maybe we could go down there one last time."
The AFL's decision to move the grand final to Perth has led to the Melbourne Racing Club rejigging its program on grand final weekend to best fit in with the match.
The group 1 Underwood Stakes meeting at Ladbrokes Park (Sandown) moves 24 hours earlier to Saturday afternoon, September 25; and the listed Ansett Classic meeting at Mornington, traditionally run on grand final afternoon when the game is at the MCG, will move to Sunday afternoon, September 26.
That means there will be two group 1 contests in less than 24 hours, as the Underwood Stakes will follow the opening of the night racing season at Moonee Valley on September 24, with the group 1 Moir Stakes the headline race.
Sports news, results and expert commentary. Sign up for our Sport newsletter.